On November 22-24 this year, the OEB Global Conference returns as the cross-sector conference for digital learning and training. This international showcase will host a highly anticipated assembly of speakers, innovative pre-conference workshops, debates, presentation panels and much more. It's an unmissable event for those in the EdTech, L&D, and digital learning industries.


To get you ready for OEB 2023, we've put together all the basic information you need in one place. Explore everything from travel options and accommodation, to building your perfect schedule at the conference in the heart of Berlin.



Travel and Accommodation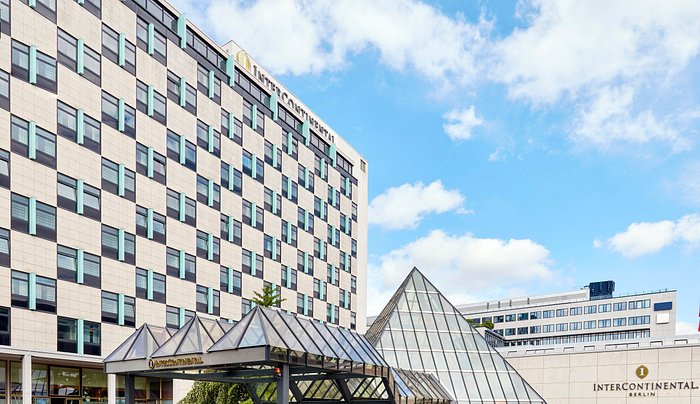 OEB takes place at the InterContinental Hotel, which is easy to get to from the airport, and is surrounded by other hotels all within walking distance or a short ride in the car or public transport. In terms of transport, Berlin is a well-connected city with the subway, bus rides and taxi services. You can get a direct bus from Berlin Brandenburg (BER) airport to the hotel, or a Deutsche Bahn Intercity-Express train from Halle(Saale)Hbf to Berlin Hauptbahnhof.


Taxi Fares are paid according to the taximeter within the city and start at €4,00 for a short trip. Use the Uber or MyTaxi App, or call one of the taxi services: TaxiFunk Berlin 0049.30443322 or Funk Taxi Berlin 0049.30261026.


The insider tip for economical transportation in Berlin is the Berlin WelcomeCard. Not only does it offer a public transport ticket for unlimited travel on 2, 3 or 5 days but also great savings of up to 50% on over 140 tourist attractions and cultural highlights. Find more information here.


Registering for the conference means you get a discounted price for hotel bookings at the event's venue. We have a few rooms at InterContinental still available for booking — please visit the accommodation section our website to find out more. Staying at the InterContinental will be the most convenient spot to make it to the conference and all the additional "fringe events" that run throughout the week.



Pre-Conference Workshops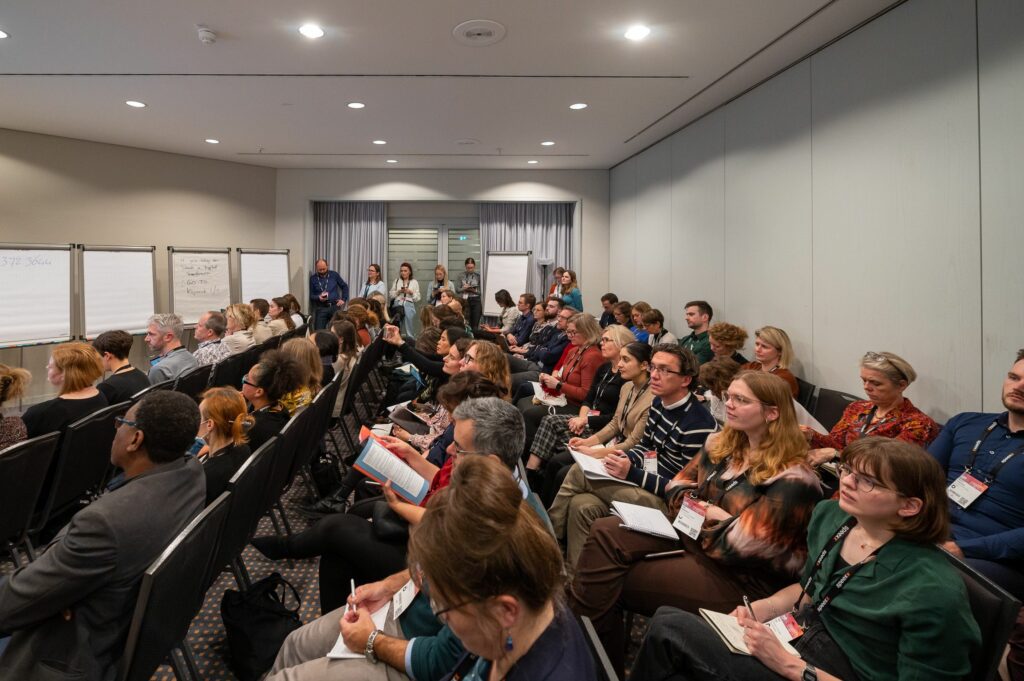 Develop practical skills and acquire a deeper knowledge of a range of topics with our pre-conference workshops! These workshops will run on Wednesday, November 22, igniting ideas to get you ready before the conference kicks off on Thursday.


This year, there are over 15 pre-conference workshops available for all OEB participants. They range from morning workshops, afternoon sessions, and full-day events. This year's workshops explore a variety of topics including; human skills in an AI-driven world, art of crafting educational videos, curriculum design building, and unlocking the magic of TikTok for learning!


Find out more on each workshop available here, and remember to book your slots soon as seats are limited!



Conference Programme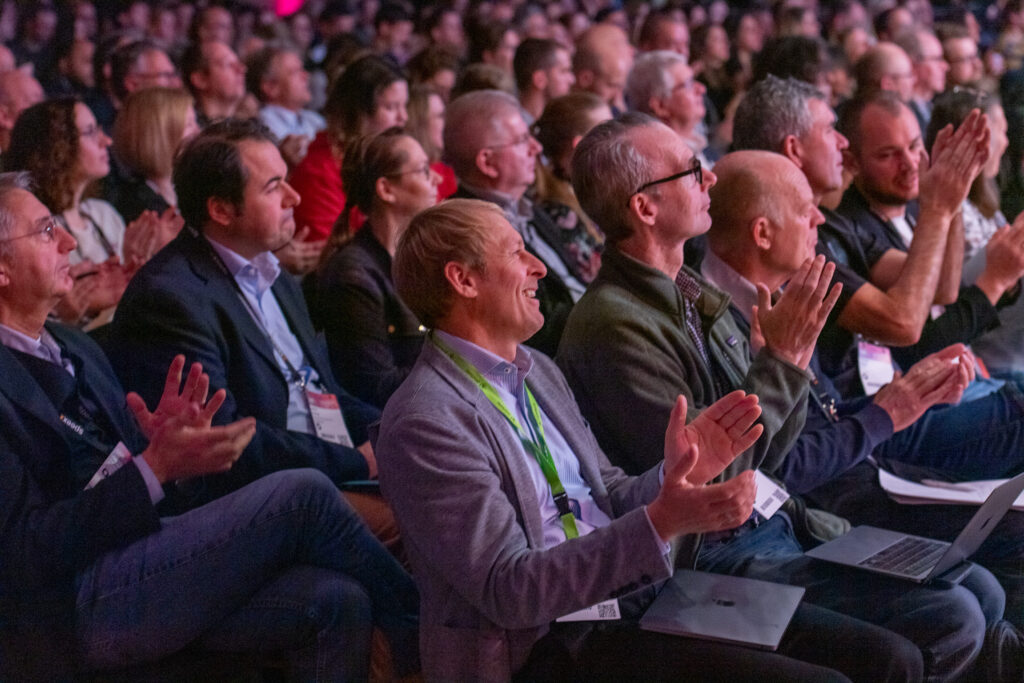 OEB is not a conference with one style of sessions available. Across the days of the conference, there will over 120 sessions in the following formats available to attend:
Plenaries
The Learning Battle
Spotlight Stages
Panel Discussions
Learning Cafés
How-To's
Boardroom Dialogues
Exhibition Seminars
and of course…The OEB Annual Debate!
This year's opening plenary will feature Helen Lee Bouygues, Eric Sheninger and Luciano Floridi confronting a pressing question 'Will our digital evolution enhance human potential or eclipse it?'. This kicks off the discussion for the main theme of the conference: 'The Learning Futures We Choose'.


An engaging session that returns to OEB this year is the Learning Battle! Inge de Waard will host this interactive event and invite participants to join the innovative learning arena, battling out to win over the audience and be awarded 'The Best Learning Approach'. Find out more on the Learning Battle by reading this exclusive interview we had with Inge.


This year's OEB Annual Debate will tackle: 'This House Believes that the Widespread Implementation of AI in Learning Will Do More Harm than Good'. Beth Havinga, Tim Unwin, Inge de Waard and Donald Clark will explore two opposing sides to this discussion and uncover a comprehensive understanding of the true impact of AI in education and training.


The final day of OEB will feature two plenaries, one focusing on education and one on corporate learning. 'The Big Reset: Adapting to a New Educational Landscape' will be a thought-provoking session featuring Brent Anders, Margaret Korosec and Sian Bayne exploring what sets us apart from machines and chart a course towards a reimagined future for education. 'It's L&D's moment – but are we ready?' will have Simon Brown, Rebecca Robins and Christina Bösenberg as speakers, who will look at how L&D can make the most of this moment – from building a culture of learning to working closely with executives and managers to hard-wire organisational capability into an organisation.


These are just a few of the many highlights that you will experience at OEB this year. Please explore our full programme to start planning your visit to the conference.



Fringe Events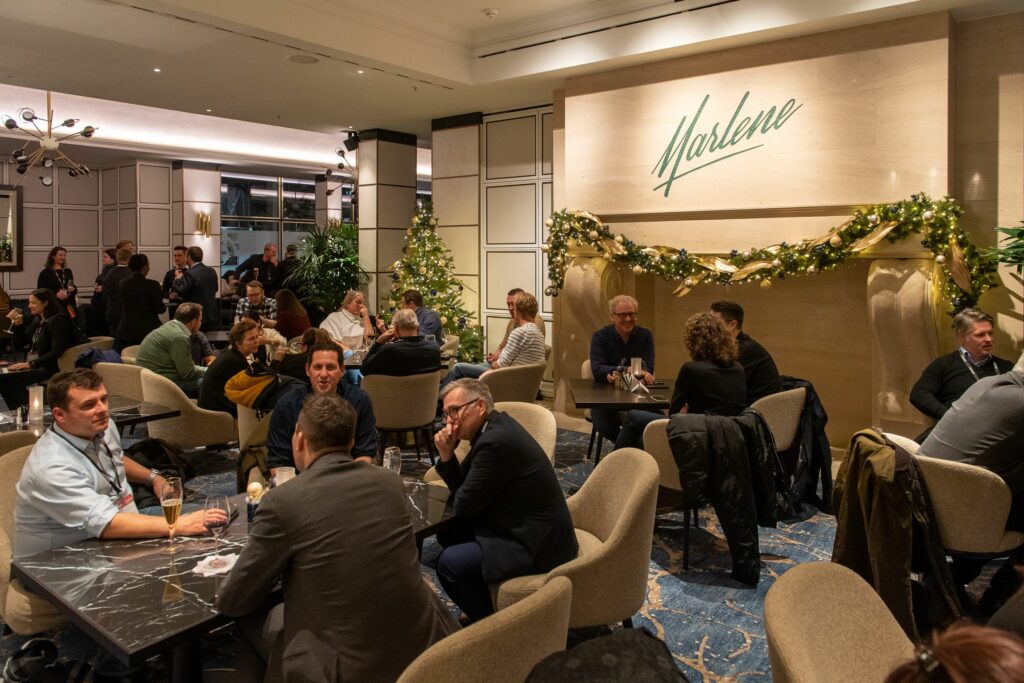 Set in the heart of Germany's capital, OEB is minutes away from one of Berlin's favourite Christmas markets, which are conveniently thriving in November when the conference takes place. Visiting the Christmas market introduces you to a magical aspect of German culture, adding to your OEB experience as well as providing a festive hub for networking and socialising. There are plenty of smaller markets right around the corner from OEB, but one of the liveliest is also nearby. OEB 2023 is only a 12-minute drive from the Christmas Market at Friedrichstraße Station, 20 minutes on public transport, or a 40-minute walk if you're eager to explore this historic city.


InterContinental Berlin offers a luxurious hotel spa, where OEB participants can relax and unwind and a reduced price. This spa is complete with a pool, fitness area, bubbling hot tubs as well as a steamy sauna. This 1,000 m² well-being zone offers the ideal place to take it easy after a long day of travelling, getting you pampered and ready for the conference. There will also be a yoga session for OEB participants taking place on Thursday morning — this is the ideal, relaxing wake-up call before a day at the conference.


Join everyone at Marlene's bar, InterContinental Berlin's sociliaising hub! We encourage you to come and meet your fellow participants, and engage in enlightening conversations in a social setting. OEB is known for its global audience, with participants attending from over 70 countries every year. In between the conference sessions throughout the day, there is lunch provided, as well as drink receptions in the evenings, creating endless networking opportunities.