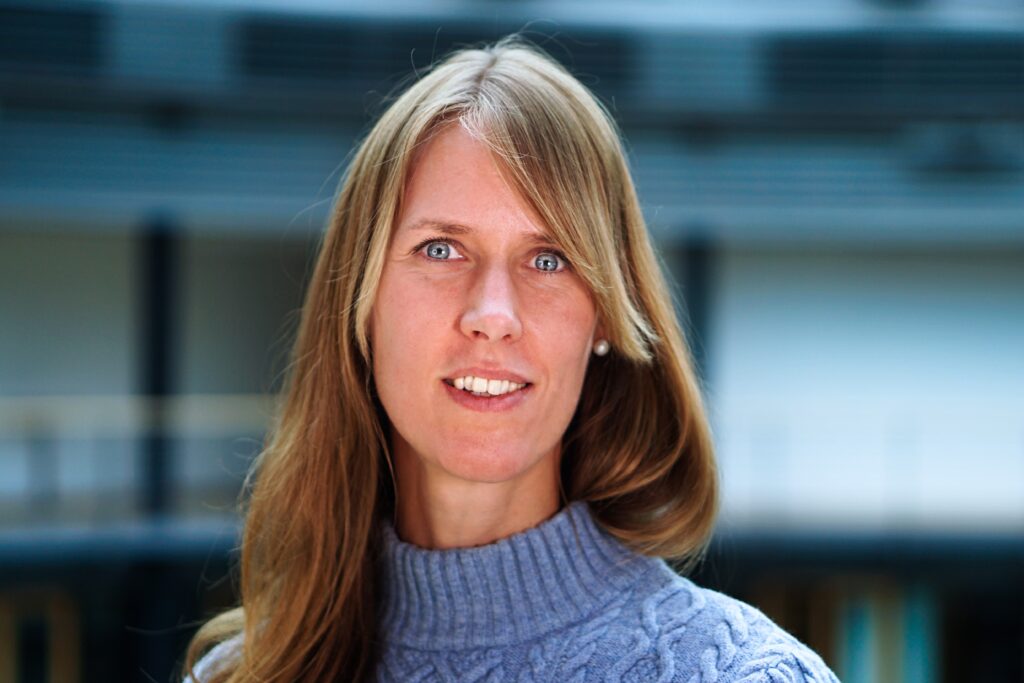 Brace yourselves; we are going to dive into a topic that's long been hard to grasp. European Universities are funded to work together as alliances so that they can offer better digital learning and teaching experiences to students and staff. They are spending time and resources to streamline collaboration and to find solutions to the common challenges they face. The good news is: in the past months a lot has happened – and in the next two years a lot more will, to help all alliances overcome challenges and move forward. Let's break it down!


Q: What's the buzz about? My university has been a member of one of the funded alliances for a couple of years, and I believe that we are well underway to an ever-closer collaboration.


A: Well, if you are then I am sure you have heard about interoperability. It means getting universities to smoothly share data, for instance on students and courses, but it also means having one virtual campus and offering digital educational credentials together as an alliance.


Q: I know what interoperability is about, but could you remind me about why it's important?


A: Think about it: when universities can share information more easily, it's a win for everyone. Students can sign up for and access courses from different places without a headache, support staff and teachers can share resources and collaborate better, and everyone benefits from a more streamlined system (a system that is funded by public money).


Q: We are already making these things happen in my university and alliance. It's a top priority for our leadership, the alliance work-package leaders and our IT teams.


A: I believe you, but the recently published Hochschulforum Digitalisierung study "Making Interoperability Work" which was performed between November 2022 – July 2023 has shown something: alliances find it hard to make decisions and are waiting on policymakers to give clearer directions. How can they decide which data-sharing standard to use if they are not sure if this standard will be the most useful one in the future? This guidance is one of the things that's currently missing, preventing universities from aligning their efforts to work together smoothly. The study offers a picture as well of other common similar challenges alliances face at the moment, such as setting up a shared campus. And recommendations to overcome barriers (tips for short, medium, and long-term actions). It's input for the policy-makers, as well as for alliances and their members, and EdTech companies.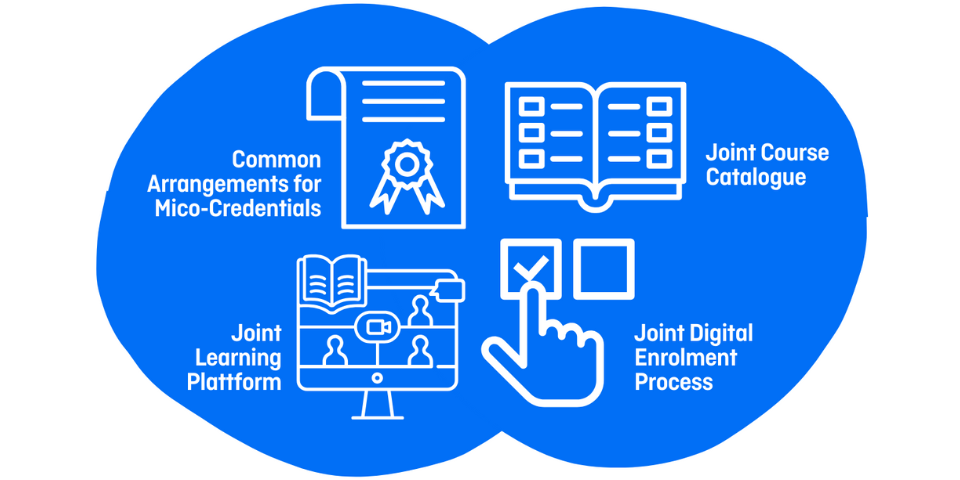 Q: Sounds useful. Where can I download this study? And what exactly will the panel discussion at OEB this November be about?


A: The HFD Study can be downloaded here. Glad you asked about the panel, because "Unleashing the Power of European Universities" will be a conversation where all OEB participants can connect with colleagues from alliances and find out about what is being done on a European level to help universities share data in an automated way: next-level collaboration.


Q: I see. So, does this have something to do with this new working group of the European Commission for alliances that I've been hearing about?


A: Yes, it does. This group, called the European Higher Education Interoperability Working Group, is on a mission. It consists of experts from alliances who are building a roadmap for a European interoperable education future. The speakers of the OEB panel (Alexander Knoth of Deloitte, Evelien Renders of SURF, Stéphanie Oberheidt of DAAD and Channa van der Brug of Hochschulforum Digitalisierung) can let you know all about this initiative during their OEB session. And about solutions for some of the most challenging use cases for universities that want to collaborate. These use cases include for instance issues around: Student Identity (& access) for mobility; Joint Enrolment; Learning & exchange opportunity catalogues; Sharing of physical and virtual resources; content sharing & content re-use; collaboration in virtual/ hybrid settings; Digital educational credentials and more!


Q: Collaboration and change can be tough, right?


A: You hit the nail on the head. Change can be challenging, especially for different universities where things have been done a certain way for ages. Sometimes universities have their own rules (or countries have their own regulations) that don't match up with others. Plus, leadership, support staff and students and educators might need to adjust to new ways of doing things. We are putting together the puzzle though, and determining what to do with pieces that just don't seem to fit yet.


Q: And the end goal here is…?


A: Simple: to create a well-oiled machine where students get easier access to learning, and educators can collaborate seamlessly. It's a win-win for everyone involved. It might mean letting go of old practices. But the end result? A higher education system that's more connected and efficient.


Q: That panel session might be interesting for me… but what will be my role in all of this over the next 2 years?


A: We've all got a part to play. We can take guidance from the HFD study and sign up to engage directly with the European Commission and the people from the European Higher Education Interoperability Working Group to give feedback on the interoperable higher education system that's being developed. In fact, you can already sign up for free for the Digital Education Hub and once you are part of this, you can apply to become a member of the Working Group as well.


Q: Any last thoughts, before we meet in November?


A: Just remember, it's not just about tech and systems. It's about improving the whole learning experience and about building a future where European universities are better connected. Even though we're all in this together, sometimes we're the ones holding things back if we stick too hard to our own systems and rules or work in silos. You might need to be ready to experiment and shake things up to move ahead, step by step.




Written for OEB Global 2023 by Channa van der Brug.