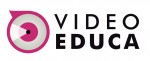 ONLINE EDUCA BERLIN 2012 sees the launch of VIDEO EDUCA, a brand new series of sessions dedicated to making video work for learning. One of the most powerful forms of communication in use today, video is rapidly becoming the new language of learning. The medium of video, whether it is used in distance learning, to flip the classroom or simply to enhance face-to-face education, enables educators to engage their learners more effectively. The OEB news team caught up with VIDEO EDUCA curator Adam Salkeld, a television and new media executive with over 25 years' experience, to find out how education professionals can make video work for learning.
What are the benefits of using video in learning?
Moving pictures, along with a soundtrack, are one of the most powerful forms of communication humans have ever invented.  As educators if we want to connect with learners, we ignore this medium at our peril.
How is Generation Z influencing and shaping the broadcast industry?  
I have worked in broadcasting in the UK and all over the world for twenty-five years. The biggest change I have seen has been the demystifying, the democratisation if you like, of film and video production. Cameras used to cost as much as luxury cars, now we all have one built into our phones.  Many people, particularly the younger generation, make and use video in their everyday lives. We now have a highly video literate audience, more so than ever before. So that means any of us using video, in broadcasting, communications or indeed learning, have to raise our game.  Anything substandard will be spotted, its credibility undermined and its effectiveness as a communications tool greatly reduced.
Video has been around for a while; why do you think that it is only now becoming more prevalent in education?
Well I, like plenty of others, have been using video in learning for many years. The difference recently has been one of volume. There is much more video being used to make learning more engaging in all manner of ways. The other difference is in our learners. They know so much more about video. They communicate with their peers with video, they express themselves video, they critique video with a sharp eye.  So when we say that video is the new language of learning, we have to make sure it's a language we are fluent in.
Is there not a risk that delivering a lesson through video rather than face-to-face limits interaction?
No one is suggesting, least of all me, that video will ever replace face-to-face learning. But what it can do is bring distance learning to life.  It can enhance face-to-face education by providing stimuli. It can bring the world to the classroom, to a learner's computer or mobile device.
Creating your own learning video must be quite costly. How can educators make cost-effective videos?
Good video production still requires an investment.  What I hope that participants of VIDEO EDUCA will come away with is a sense of how to use that investment in a way that will pay great dividends for them.
How many sessions will VIDEO EDUCA comprise of?
VIDEO EDUCA will offer a wide range of sessions. To start with there will be a pre-conference Video Master Class on Wednesday November 28th. This will be an all day event. The aim is to give participants a detailed overview of video as a way of communicating learning as well as insider knowledge of the production process from a team of the most experienced international producers and executives. The day will also include our unique "Video Doctor" session where participants can bring their own videos along for a critical appraisal and suggestions from our experts.
The opening plenary session of ONLINE EDUCA BERLIN will feature a keynote speech from award-winning UK-based documentary maker Michael Grigsby. With a career spanning six decades and almost 30 films, this offers participants a unique opportunity to hear the internationally acclaimed director speak about the role of video in education.
During the conference proper on the 29th and 30th we will be running a series of Video LABs. These are hands-on sessions concentrating on the most important practical elements of film-making. There will be sessions on camerawork, sound, graphics and effects, video editing and storytelling from international industry leaders.
There will also be a number of regular conference sessions under the VIDEO EDUCA banner. A range of learning practitioners will discuss their experiences with video, innovations and results from their work.
In addition, participants are invited to attend three exclusive film screenings: Michael Grigsby's We Went to War, Colors of Math and Connected. For more information on these films and when they will be screened, please click here.
What can participants expect to learn?
I want participants to come away with a real sense of video and its possibilities. First and foremost, I want them to be inspired to go and use video; it is, after all, the most powerful communication medium we have. I would like delegates to develop a deeper understanding of the video production process, where it works and where it doesn't. The VIDEO EDUCA events have been designed to allow participants to spend time with the very best broadcast and film industry professionals, so we hope that we can answer questions, solve problems and give support at all levels.
What can you tell us about the speakers who will be leading the VIDEO EDUCA sessions?
We have recruited some top-level professionals from the film and TV industry. Confirmed speakers include:
Michael Grigsby — Michael is a veteran documentary film-maker whose work has influenced the genre all over the world. In the late 1950s and early 1960s he was one of the founding members of the Free Cinema movement along with Lindsay Anderson and Karl Reisz. Since then he has made over thirty highly acclaimed films concentrating on the lives of ordinary people or those at the margins of society. He founded the Abingdon Film Unit, a unique film school for children and young people.
Steve Anderson — Steve is the Editorial Director of Tinopolis, where he oversees current affairs and documentary programming of the UK's leading factual production house. This work includes being Executive Producer of BBC One's flagship political programme Question Time, as well as other top shows like the BBC's Panorama, Channel 4's Dispatches and general election coverage for BBC Three.
Steve joined Mentorn in 2004 from ITV where he was Controller of News, Current Affairs, Arts and Religion. He created Tonight with Trevor McDonald which won the RTS Journalism Programme of the Year three times in five years and oversaw ITV News coverage of September 11 and the Gulf War. Previously he was at the BBC for 13 years and was the Editor of the consumer series Watchdog. He is a judge for the Royal Television Society in the UK.
Rebekah Tolley — Rebekah is a prize winning film-maker and educator and the founder of Tarian Films.  Her most recent work, the documentary We Went to War, is currently on international cinematic and festival release and will be shown on Channel 4 later this year.  In the learning field, she is a guest lecturer at the Abingdon Film School, the National University of Ireland and Birkbeck College London. She has produced educational video resources for the United Nations, the BBC and Channel 4. She is a graduate of EAVE, the elite European audio-visual producers' programme.
Martin Addison — Martin is CEO of Video Arts, one of the world's leading video training companies. Video Arts was set up by John Cleese and a group of like-minded media professionals over thirty years ago and changed the face of corporate training worldwide. By bringing the very highest production values, finely honed scripts and performances from top acting talent, Video Arts produces memorable, effective and entertaining learning resources.  Martin has over two decades of frontline experience in producing video for learning.
Erik Schmitt — Erik is an award winning film-maker based in Berlin who works in documentary, drama and commercial advertising. Erik has studied, taught and worked in film and video in Germany, Switzerland, Australia and Los Angeles. In 2011 his short film Now Follows won a LOLA – the German "Oscar". Erik runs an innovative production company Kamerapferd with Stephen Müller.
For more information on the VIDEO EDUCA part of OEB's programme, please click here.