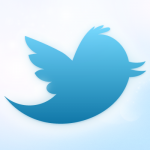 The first tweet of the week was about how "Unsure robots make better teachers than know-alls", a New Scientist report about a Japanese study on approaches to language learning. http://bit.ly/O9ga2R.  Is the brave new world upon us so soon? As it stands, 52% of students seeking further education use their mobile devices in assessing potential colleges, says ICEF Monitor http://bit.ly/Q5qFch, so it is anyone's guess where e-learning is headed as we reach beyond tomorrow.  This is also the theme of this year's ONLINE EDUCA BERLIN, so do register to ensure that you'll have access to the world's leading e-learning practitioners from November 28th to 30th.  For example, Mike Trucano, the World Bank's Senior ICT and Education Policy Specialist, will present a keynote speech at the conference.  We tweeted an article he co-authored entitled "10 trends in technology use in education in developing countries that you may not have heard about". Read all about it here: http://bit.ly/KBG500.
As we have discovered through listening to and learning from the community in our sister conference eLearning Africa, e-learning has taken off in a big way across Africa.  How might this development be nurtured to fruition, and how should the Continent address issues of peace and stability to ensure economic growth? We tweeted about the Africa Forum on Business and Security which will take place in Nairobi on September 13th and 14th. Ambassador Gary Quince, the European Union's delegate to the African Union, will give a keynote speech at a Forum that will draw leaders from various fields of learning, government and the private sector http://bit.ly/MZ21Vn.
Meeting with those in the know and learning from the experts is a quick way to keep ahead of the pack.  Take a look at the highlights of this year's ONLINE EDUCA BERLIN, http://bit.ly/NQqeCw.  From pre-conference workshops extraordinaire to new formats and even an exclusive screening of a film by a Tribeca Award-winning director, ONLINE EDUCA BERLIN 2012 is set to be an invigorating meeting of e-learning minds.
We couldn't get through the week without some fun and games, so this story entitled "Gamifying the Maker Movement for Education" was one worth sharing http://bit.ly/OXnyOn. 
Keep in touch with the leading e-learning practitioners from the corporate, public and private sectors worldwide. Share your thoughts with the OEB community on any or all of the following platforms:
The ONLINE EDUCA BERLIN Facebook page: https://www.facebook.com/ONLINEEDUCABERLIN
The ONLINE EDUCA BERLIN LinkedIn group
ONLINE EDUCA BERLIN on Twitter: @OEBConference (#OEB12)
And of course, you can fill in the comment box below.
We're looking forward to hearing from you!