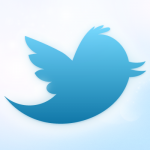 If you're looking for educational games you can use for tots, teens and the in-betweens, this collection of "Forty Sites for Educational Games" will surely keep you entertained http://dlvr.it/26tQtC.  However, if you find the list overwhelming and would prefer to use tried and tested methods, you might prefer to follow the practical tips offered by the teachers interviewed for this Guardian article http://bit.ly/PlsFLP.  Whether giving lessons in  geography, economics, computer science or other subjects, teachers are finding novel ways to make learning fun using mobile technology. However, fun isn't the preserve of primary and secondary school pupils alone.  As it turns out, "Serious games could be integrated into surgical training" if this Dutch study is anything to go by: http://bit.ly/Q6kVdT.
Amidst the fun and games, we took time to retweet an eLearning Africa News Portal exclusive interview with Dr Auma Obama, a philanthropist and also the elder half-sister of US President Barack Obama, in which she said that training the youth is "the backbone of society." Read all about it here: http://bit.ly/RQ2MnS.
Have you come across any remarkable or tweetable news about the state of ICT-enhanced education in your country or elsewhere? Share your thoughts with the OEB community on any or all of the following platforms:
The ONLINE EDUCA BERLIN Facebook page: https://www.facebook.com/ONLINEEDUCABERLIN
The ONLINE EDUCA BERLIN LinkedIn group
ONLINE EDUCA BERLIN on Twitter: @OEBConference (#OEB12)
And of course, you can fill in the comment box below.
 We're looking forward to hearing from you!