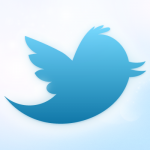 Teaching hospitals unable to secure real patients have more options these days.  Virtual patients, as we heard from OEB11 speaker Martin Riemer, are just one way to solve the problem http://bit.ly/rOcTXG.  The simulator route is also gaining ground.  At London's St Thomas' Hospital, students have recourse to 'Desperate Debra' a life-like simulator mimicking a woman in need of a late-stage emergency caesarean.  Watch this Reuters report here: http://reut.rs/Nff9V6.
Across the pond, The Kansas City Star reported on a study that revealed that "Parents see benefits to kids in social media" http://bit.ly/TRWeVj.  Apparently, almost three quarters of parents said that "social media prepare children for success in a digital society and encourage curiosity and collaboration."  What do you think?  It's a subject that's bound to come up during the discussions at OEB12, seeing as one of the themes is "Which Environment, What Media?" With a little over three months to go until the world's top e-learning professionals gather at the Hotel InterContinental in Berlin, we thought to whet your e-learning appetite with these morsels:
There'll be an exclusive screening of the film Connected – an autoblogography about love, death & technology, to which all registered participants are invited.  Directed by the Tribeca Award-winning Tiffany Shlain, it's a movie that has set tech enthusiasts' tongues wagging, so here is one discussion you don't want to miss http://bit.ly/Nk1Rqo!  We also tweeted about our casting call for prospective chairpersons. Do you have what it takes to chair a session? Read more here: http://bit.ly/OZG0ui.  Do also look at the selection of pre-conference workshops.  From game-based learning to mobile learning, open education, workplace learning and much else in between, the workshops cover many practical issues on harnessing ICTs for education and training.  Sign up to secure your seat: If you snooze, you will most definitely lose http://bit.ly/5RbJh8!  A new format on the OEB block is entitled Video: The New Language of Learning. Participants get to learn about unlocking the power of video as a tool for learning.  Read more here: http://bit.ly/NkXcuq.
What were your top tweets this week? Where is e-learning headed as we reach beyond tomorrow?  Have you come across any remarkable or tweetable news about the state of ICT-enhanced education in your country or elsewhere? Share your thoughts with the OEB community on any or all of the following platforms:
The ONLINE EDUCA BERLIN Facebook page: https://www.facebook.com/ONLINEEDUCABERLIN
The ONLINE EDUCA BERLIN LinkedIn group
ONLINE EDUCA BERLIN on Twitter: @OEBConference (#OEB12)
And of course, you can fill in the comment box below.
We're looking forward to hearing from you!