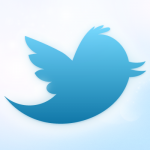 The overall theme of this year's ONLINE EDUCA BERLIN is Reaching Beyond Tomorrow, so we were fascinated to learn about a new "Gaze-tracking illusion [that] lets you draw with your eyes."  The software, which is still in development, would allow those with locked-in syndrome to write or draw on a screen.  There is a brief demonstration on the New Scientist website:  http://bit.ly/P1mn2M.  We also tweeted about "20 Google Tools for Today's Classrooms" http://bit.ly/HGUab9 which was complemented by "30 ways you should be using Google", a colourful infographic that packs an informative punch http://bit.ly/NEOLol. Nevertheless, there are pitfalls aplenty if little thought is given to creating an effective implementation plan.  Writing in The Chronicle of Higher Education, Pamela Hieronymi pleads with educators: "Don't confuse technology with teaching" http://bit.ly/MZuwHe.  Researcher and author Daniel Donohoo argues, in a blog entry entitled The future of apps for children beyond ABC and 123, that "It's not a given that technology in the hands of young children will benefit their development." See his Huff Post Education article here: http://huff.to/PeWE7i.  On the other end of the educational pipeline, Elizabeth Eva Leach, writing on a London School of Economics and Political Science's blog, argues that it's high time senior academics turned to self-publishing online in order to lift the stigma off this quick way to get research noticed.  What this approach would mean for the traditional peer-review process and professional standards remains to be seen, but her discussion will interest students and scholars alike http://bit.ly/N5Eukj.
What were your top tweets this week? Where is e-learning headed as we reach beyond tomorrow?  Have you come across any remarkable or tweetable news about the state of ICT-enhanced education in your country or elsewhere? Share your thoughts with the OEB community on any or all of the following platforms:
The ONLINE EDUCA BERLIN Facebook page: https://www.facebook.com/ONLINEEDUCABERLIN
The ONLINE EDUCA BERLIN LinkedIn group
ONLINE EDUCA BERLIN on Twitter: @OEBConference (#OEB12)
And of course, you can fill in the comment box below.
We're looking forward to hearing from you!