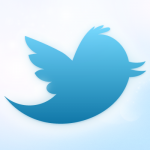 The article "25 Ways To Use Twitter In The Classroom" http://bit.ly/RrDBJ5  was an interesting take on a topic that is all the rage these days.  It's a theme we have looked at in recent weeks. (See "28 Creative Ideas for Teaching with Twitter" http://bit.ly/HrFlgX.)  Still on ways to make classroom routines exciting and enjoyable for the student and teacher alike, the new TedEd resource from TED allows you to tailor YouTube videos to suit your lesson plan http://ht.ly/1lREft.  Edudemic's list of "10 Real-World Tips For Using iPads In Education" http://bit.ly/OLgyGF also appeared on our radar.  Deciding to deploy iPads is a decision not to be taken lightly, considering the cost, and this article offers some practical pointers on preparing for this 'smart' step.
All this classroom technology has made students' lives easier in many ways – especially when it comes to cheating.  Gone are the crib notes of yore to be replaced by surreptitiously snapped photos of test scripts, swiftly sent via MMS to classmates who could not be bothered to prepare for the test. Technology also makes it so much easier for teachers to catch a cheat; however, the writer of this article from Teaching Now argues that students still have the upper hand.  Read "Classroom Cheating in the Digital Age" http://bit.ly/NhPv42 and judge for yourself. And if your classroom is fraught with tension after all these plagiarism problems, join the game-based learning brigade. This website http://bit.ly/Mt6gak lists some great blogs offering handy resources.
Check out our Facebook page http://www.facebook.com/ONLINEEDUCABERLIN, follow us on Twitter @OEBConference and keep up with news of all things e-learning.