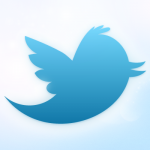 To start, a few links about game-based learning and gamification:
As MOOCs become ever bigger (even Google's getting in on the act!), we find out why some think they might not have as big an impact:
And finally, a great example of how technology can help education and improve peoples' lives:
If you're interested in finding out more about the future of the connection of education and technology in Africa, check out eLearning-Africa.com
Have you come across any remarkable or tweetable news about the state of ICT-enhanced education in your country or elsewhere? Share your thoughts with the OEB community on any or all of the following platforms:
We're looking forward to hearing from you!