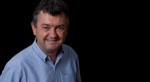 This year's OEB sees the launch of a unique new service to participants – the Video Doctor.  If you have ever made an educational video, just used one, or you are planning video as part of your offer, then this is for you.
Master Class participants are being offered a very unique opportunity: they can bring their own video work for an expert assessment by one of the TV industry's most experienced executives. This is the sort of creative advice that is usually only available to top programme makers. So if you are serious about giving educational video a professional edge then don't miss the Video Doctor.
To find out more we caught up with the Video Doctor himself, Steve Anderson. In a broadcasting career spanning over thirty years, Steve has masterminded some of the UK's most high-profile television programming. He worked for the BBC for thirteen years, where he produced and edited programmes like Newsnight and Watchdog. He was Controller of News, Current Affairs and Religion at ITV where he created Tonight with Trevor McDonald, which won the Royal Television Society Journalism Programme of the Year Award three times in five years. Steve is now Editorial Director of Tinopolis, one of the UK's leading independent producers, with responsibility for shows such as the BBC's Question Time. Steve is also a judge for the Royal Television Society's annual awards.
OEB: You have worked on some amazing programmes.
SA: I am lucky, I have had a very interesting career in TV and most of it I have enjoyed!
OEB: Does anything in particular stand out?
SA: That's a tricky one. But I have to say the events of September 11th 2001. At the time I was in charge of news and current affairs at ITV, the UK's most popular TV service. We had to react live on air as the day's news unfolded. We had to cover all the developments, reflecting the human tragedies, the global dimensions, the aftermath and reactions to the single event that has so far defined the 21st Century. It was the most intense period of my working life. And if we are talking about the power of video, that day produced moving images that will be with us all for the rest of our lives.
OEB:  Are you looking forward to Berlin?
SA:  Yes. I haven't actually been there since I was covering the fall of the Berlin Wall for the BBC in 1989. And I really hope that I can help educationalists see some of the amazing possibilities that video has to offer them.
OEB: What would you say makes a good video?
SA: All videos, short ones, long ones are there to get a message across. A big part of my job is helping film-makers tell their story simply and clearly for their audiences. That's as true for educational video as it is for TV programmes. Then of course there are all the subtleties in the techniques of film-making, such as camerawork, editing, sound recording, which, when done well, help you to tell your story.
OEB: What do you think of educational video?
SA:  From what I have seen, I think the whole sector is ready for a step change in quality. There is a lot that can be achieved by taking a more professional approach and learning from the TV and other video that our audiences watch in their daily lives.
OEB: What's the Video Doctor going to offer Master Class participants?
SA: What I want to do is to help participants make their videos more effective. We will look at them together and discuss simple ways in which they might be improved next time. By working with participants' own work I hope we can demystify a lot about the video process and leave people much more confident for future work.
OEB: Finally Steve, I have heard you can be a bit fierce in the cutting room, is that true?
SA: I might have a bit of a Rottweiler reputation in TV circles, but I promise to be nice to the Masterclass delegates!
Places on the Video Master Class, which will include Steve's Video Doctor session, are limited, so book now to ensure you secure an appointment with the Video Doctor!