This month we introduce you to the first edition of the OEB News Portal Tool of the Month – each month we will highlight an e-learning tool worthy of attention. What better way to kick things off than to hear first-hand from a high school student about the online and mobile education tools that are proving most popular in and out of the classroom.
George Elletson, a 16-year-old student from England's Lancaster Royal Grammar School, says he finds that mobile apps are the best way to boost studies, particularly for language learning. Not only are most of them free but, when it comes to languages, digital content is often a lot easier to digest.
George's tips:
UVidaLingua language learning apps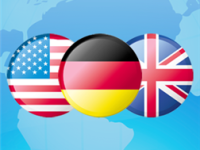 VidaLingua offers free dictionaries from English translated into Spanish, French, German, Italian and Portuguese (coming soon). This app provides a huge word index; useful phrases for different topics such as accommodation phrases, verb conjugations and a quiz. If you search English- Spanish, for example, it will be the first result on the findings. I mostly use it for finding words, especially French words when I don't know them in class. This app provides a pronunciation service as well which helps me really learn how to say a word properly. I use it every day now to find words.
Duolingo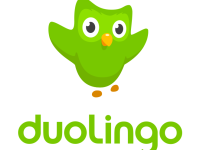 Duolingo is a language learning app which allows you to learn a language in stages from the basic greeting phrases all the way to complex grammatical structures. This is also free and is the most sought after and well-reviewed language app. It is good for when you are just starting out with a language and want to know how it works and also to learn it efficiently and thoroughly. I have started to learn Spanish and have found this very good to help me learn the basics of the language.