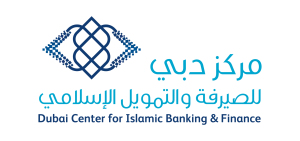 Innovation Arabia 8 will host a panel discussion on the future of Islamic Banking. The theme for this discussion is in line with the recent report on 'Islamic Banking: Growth, Efficiency and Stability,' which was published by the Dubai Center for Islamic Banking and Finance during the 10th WIEF (World Islamic Economic Forum) which was held in Dubai 28 to 30 October 2014.
The DCIBF (Dubai Center for Islamic Banking & Finance) is seeking a leading role in the Islamic Banking and Finance industry worldwide. The Center creates and disseminates scientific research and knowledge that will have a positive impact on the development of this vital economic sector. In doing so, it attempts to influence governmental and professional bodies as they continuously shape this important industry.
The DCIBF Islamic Banking: Growth, Efficiency and Stability Report aims to engage stakeholders and the Islamic Finance industry generally in driving the process of shaping the future of the industry worldwide.
The report is a response to technical and socio-economic development issues that are of common concern to the Islamic banking and finance industry. By identifying pressing issues faced by the industry, in addition to priorities in policymaking, the report provides stakeholders and policy makers with useful suggestions and recommendations for addressing key challenges effectively.
The report is produced in three languages; English, Arabic and French. It quantifies investment trends in this sector, and explores how these trends are affected by changes in market demand and industry structure. The report also examines changes in the organization and structure of the Islamic banking and finance Industry and emphasizes the need for institutional and systemic reforms to create a level playing field for Islamic banks. These reforms would give Islamic banks an unprecedented opportunity for fair play and fair competition with their conventional counterparts.
The report should initiate discussion and debates among researchers, industry professionals and decision makers participating in Innovation Arabia 8, ensuring that the overall understanding of issues covered in the report is improved.
Through this report and further discussions at Innovation Arabia 8, DCIBF will continue its efforts to enhance understanding of the current practice of Islamic banking by going beyond mere analysis of its business model. DCIBF will take a more futuristic view in understanding the dynamics of investment decisions and resource allocation in the industry, as well as the changing perspectives of its potential clientele.