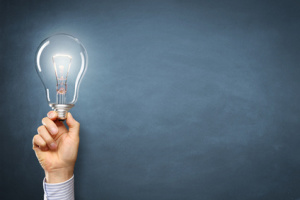 Dubai is set to invest Dhs 4.5 billion in an ambitious project to turn the emirate into "an innovation hub for global technology businesses and entrepreneurs." The project will involve the construction of a massive new technology center and the expansion of the Dubai Design District. It will also see Dubai become the focus of a new discussion about the importance of innovation and creativity.
In the spirit of these initiatives, the Hamdan Bin Mohammed Smart University (HBMSU) organizes "Innovation Arabia 8", an international conference, the main theme of which will be "Innovate, Collaborate and Differentiate: Honoring the Past, Treasuring the Present and Shaping the Future."
A National Innovation Strategy (NIS), which was recently launched, aims to make Dubai one of the world's most innovative nations. 30 major national initiatives, coordinating Dubai's innovation drive across both the public and private sectors, were launched in the first phase of the NIS.
Innovation Arabia 8 will focus on a number of themes, reflecting sectors where Dubai's drive for innovation could combine with its traditional areas of expertise to make the emirate a hub for creativity. These include Business & Quality Management, e-Learning Excellence, Health and Environment, and Islamic Banking and Finance. This last theme also draws inspiration from Dubai's ambitious plans to become the world capital of Islamic finance.
His Highness Sheikh Mohammed Bin Rashid Al Maktoum, Vice-President and Prime Minister of the UAE and Ruler of Dubai, recently outlined the importance he attaches to innovation as a means of boosting the UAE's international competitiveness. Speaking to the World Economic Forum in November, he said:
"The world does not face only challenges, but also opportunities in human development. The key to transformation is the spirit of innovation. Innovation today is driven by effective institutions, strong policies, specialized skills, and an economy where all sectors work together to discover new ways to conduct business. A flexible and creative economy based on a national culture of innovation is the fastest and most sustainable way to reinforce the UAE's competitiveness on a global level. This is an approach that can be translated into an action plan at the global level."
Klaus Schwab, Founder and Executive Chairman of the World Economic Forum commented:
"The UAE has successfully embraced innovation to enhance its competitiveness and take human development to the next level, and this needs to be replicated at the global level."
The Hamdan Bin Mohammed Smart University will contribute to these ambitious plans via Innovation Arabia, as the conference promises to produce high quality research, stimulating discussions among world experts and new ideas – all of which should enhance Dubai's claim to be the world's new center of innovation and creativity.