Health systems are facing growing challenges – from demographic change, from new therapeutic opportunities and new means of maintaining those with long-term illness, and from increased public expectations. An increasingly stretched health and care workforce will be facing greater volumes of specialist activity, yet must not lose the essential individual personalised nature of health care. At the same time, new opportunities in Information and Communications Technologies (ICT), both in technology and in software and applications, give new opportunities to manage data in radically new ways, and to transmit high volume data instantly.
Michael Rigby is Professor at the Nordic School of Public Health, Gothenburg (Sweden) and keynote speaker at the 5th Health and Environment Conference in the Middle East.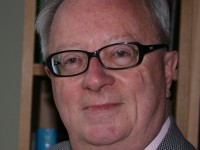 What are you bringing to the congress, and what do you hope to gain from it?
I bring to the Congress experience of health management, ranging from population needs analysis at local level to intergovernmental policy analysis with OECD and the WHO.  I have experience of the issues in many health systems and countries, and have previously contributed to regional events held in Saudi Arabia and Brunei.  Most recently I have been focussing on modernisation of health services using ICT and digital health techniques, but emphasising strongly the need for an evidence-based approach.  I have over 40 years experience, half of them spent within health services, and the other half as an academic teacher and researcher.
I hope to gain from the Congress experience of current health service development issues of an important Emirate.  In particular I look forward to learning how the opportunities of good economic resources have enabled development of an effective health service in a rapidly changing demography.
What aspects of your current projects, including RICHE, could be applicable in the context of the Arab World?
My work with OECD on 'smarter' health systems, and my work with the International Medical Informatics Association on recognising health informatics as a health science, with a duty to use an evidence-based philosophy, are each universally applicable.  Given that the Arab World is rapidly modernising, and is able to invest heavily in new technologies, these are particularly important there.