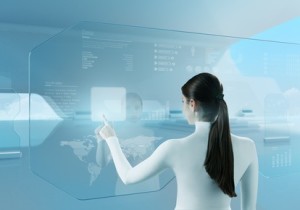 Fast-forward to 2020, the not too distant future, and try to envisage your workplace. If you're struggling to imagine any significant changes then let Jeanne Meister, Founding Partner of the Future Workplace, help paint the picture: "A new hire in the year 2020 experiences her first day on the job. It starts with new hire on-boarding materials accessed on a wearable device, learning about company products and services happen on an online game, and finally transparency in manager ratings guides the new hire to select her manager."
If this sounds far-fetched, then it's time to get ready for a new way of working because, for many on the ball companies, this is already the reality.
Meister specialises in assisting organisations to re-think and re-define their corporate recruiting, learning and talent management strategies to prepare for the 2020 workplace.
"This new way of working and learning envisions crowd-sourced learning where employees are both consumers of learning as well as contributors to the organisation's intellectual capital, where leaders teach and are role models for continuous learning and finally where there is greater transparency in leadership," Meister says, pointing out that "this is happening today at best of breed companies."
Meister gives the example ofthe German-based Adidas Group, an organisation that has spent many years dedicating budgets and resources to developing interesting, varied curricula to engage its over 51,000 employees.
After trialling a number of techniques, Adidas has found success using a blend of social and online-learning offerings. The organisation provides topic-specific learning modules via its virtual 'Learning Campus Online', which the organisation describes as "a platform for collaborative, self-driven and technology-based learning that provides access to learning anywhere, anytime and on any device."
The platform includes videos, quizzes, PDFs and external blogs, MOOCs and YouTube clips. Adidas is continuously prompting employees to provide feedback and crowd-sources new ways to deliver content by asking questions such as: 'What are the challenges of corporate learning and how would you approach these?'
Christian Kuhna, Human Resources-Future Learning at the Adidas Group,who will be sharing the organisation's experiences in a workshop with Meister and  McKinsey and Company's Global Chief Learning Officer Dr Nick van Dam at ONLINE EDUCA BERLIN 2014, believes the Adidas Group's 'light, desirable and fun' approach to workplace learning is effective because '80% of learning happens informally.'
For Adidas, developing these new strategies was a learning journey in itself with methods continuously evolving along the way to become more appealing to a digitally literate workforce. Meister says, for organisations looking to re-shape their learning structure, they should not only examine the experiences of organisations like Adidas, but also look towards higher education – how are institutions leveraging the trends of mobile, social and game mechanics to create learning programmes?
"What new skills and new partnerships should corporations be crafting with institutions of higher education to prepare for the changing needs of employers and current skill-sets of recent graduates of higher education," Meister says.
At OEB 2014, Meister will be delving deeper into how organisations can prepare for the future of work in a session alongside a panel of corporate learning practitioners, as well as in a half-day workshop which she says will also "examine the latest human resources and corporate learning practices in sourcing new hires, recruiting and on-boarding new talent, continuous social learning and engaging employees all with the goal of preparing for the future of work."
You can register for the December 3 workshop here.