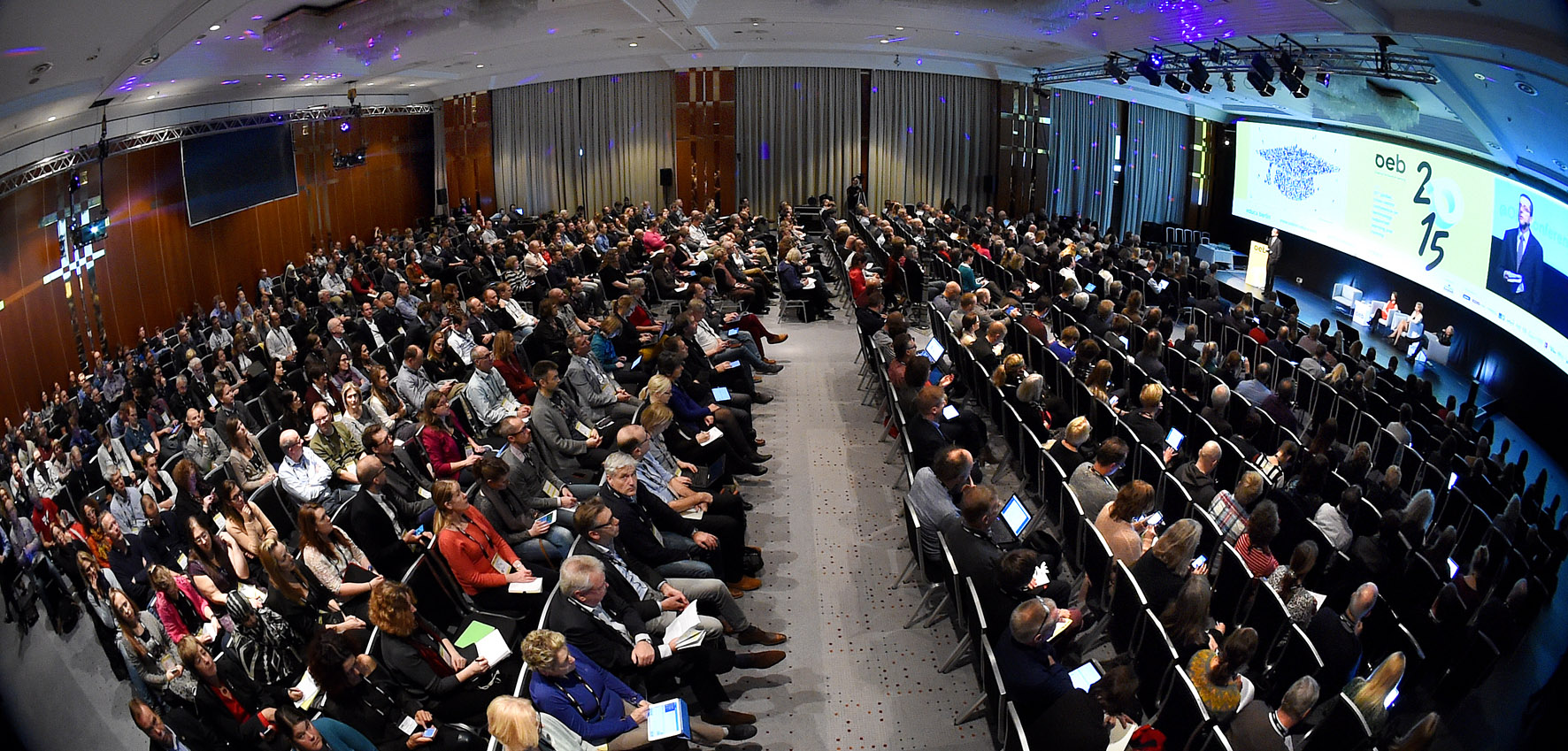 The Friday plenaries brought together expert speakers from around the world to share their perspectives on a pertinent issue facing technology supported learning and training, through insightful keynote speeches and lively panel discussions.
Tomorrow's New World: Extending the Reach of Learning
How can we ensure that education is ready to prepare learners for the future? Friday's keynote speakers looked to the new worlds of tomorrow for inspiration: Anka Mulder, Vice-President at Delft University of Education, Lia Commissar, leader of the Wellcome Trust's Education and Neuroscience Initiative, and Toby Walsh, Professor of Artificial Intelligence at the University of New South Wales.
Anka Mulder
Über and Airbnb don't own taxis, and they don't own hotel rooms; they don't employ drivers or hotel staff. However, they do own the data. Some people think that has nothing to do with HE. I'm not so sure.
Universities may not have a monopoly on knowledge anymore, but we are amazing meeting places.
Lia Commissar
We're learning lots more about reward, motivation, attention, neuroplasticity – how our brains are very plastic and can continue to learn throughout our lives – creativity and earlier screening for disorders.
Research takes time and we shouldn't over-interpret single studies. There is loads of potential, but we need multi-disciplinary teams working on this, including educational technologists.
Toby Walsh
We used to think that it was the blue collar jobs at risk of automation, but nowadays it's white collar jobs – journalists, lawyers, accountants – it's these kinds of jobs that are under threat.
The inequalities that we see in society today are been magnified by these technological changes.
Future Work and Future Workers
What will work look like in the coming decades? Friday morning saw Nik Gowing, former BBC news anchor, engage three authorities on this topic in an interactive panel discussion – Cornelia Daheim, founder and director of Future Impacts Consulting; John Higgins, Director General of DIGITALEUROPE, the association for the digital technology industry in Europe; and Yannis Angelis, Fresenius Kabi, Germany.
 Cornelia Daheim
'We need to learn how to work in unstructured environments – we work in casual teams more and more. The ability to organise ourselves is key.'
'One of the key new developments will be the occurrence of four-generation working teams, as people grow older and work for longer.'
 John Higgins
'Statistics suggests that only 2% of European enterprises are adopting new technologies from the new wave.'
'Many people want to change the world, but the world does not always want to be changed.'
 Ioannis Angelis
'A big shift that needs to happen is one that goes from current hierarchical structures to more networked systems where we can be in charge of our own lives, and technology will be key in this.'
'We want to be both competent and skilled. All of us need to be change makers, in terms of how we influence humanity. Change is not a skill but an attitude.'