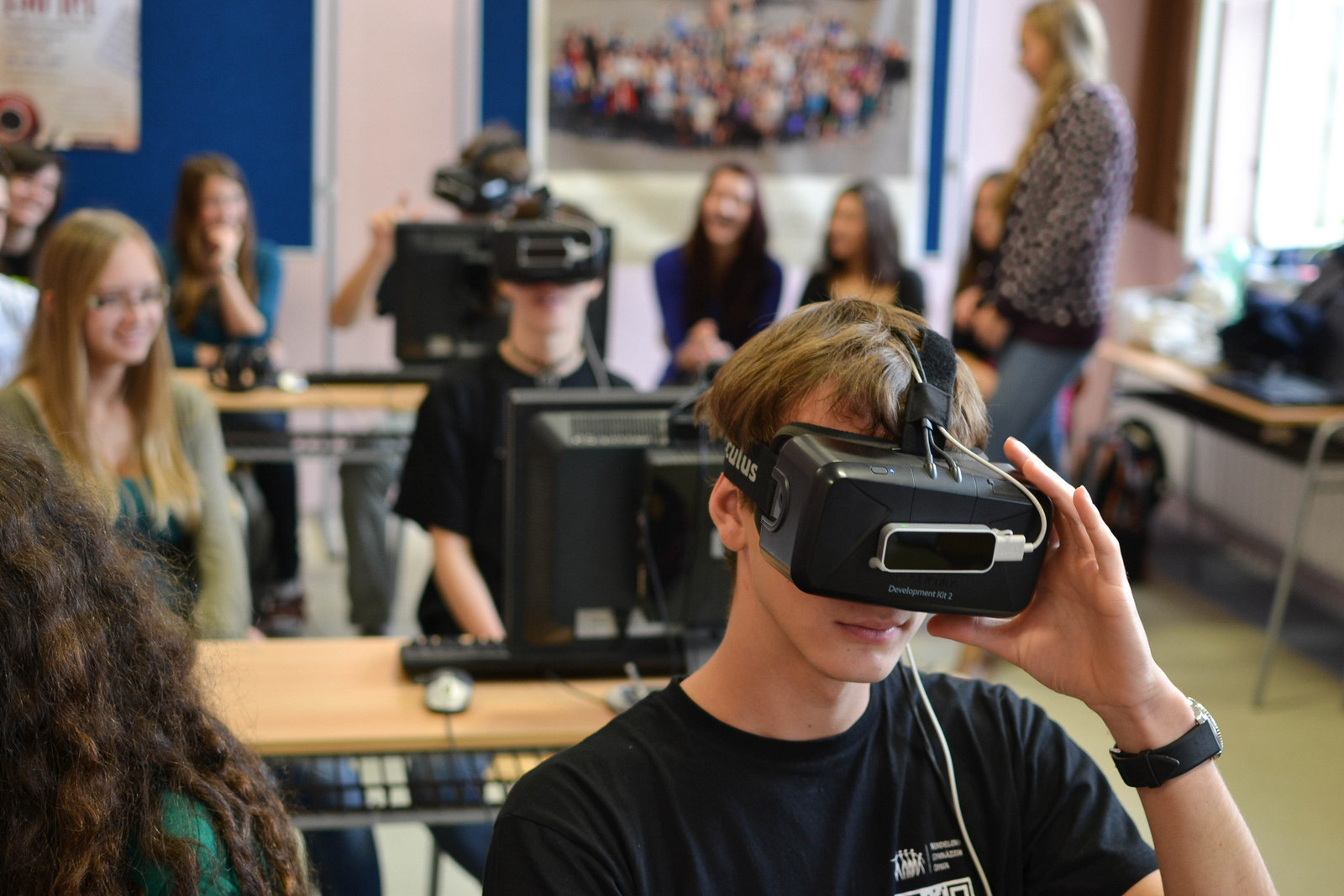 By the OEB News Team
Innovative start-ups, technological advancements and the demand for additional skills continue to fuel the growth of the global edtech industry. According to a whitepaper by Ambient Insight, investments in learning and technology companies hit record-breaking levels in 2015, spiking at $US6.54 billion, a significant increase from $US2.42 billion the previous year, and $US1.64 billion in 2013.
In December 2015, six fledgling companies riding this wave of growth took part in OEB, the global, cross-sector conference on technology supported learning and training.
Exhibiting in the dedicated OEB Startup Lounge, as part of the extensive OEB exhibition of international and established service providers, and taking part in a grueling pitching session, each of the six had the opportunity to promote their unique solutions and test out their ideas on a discerning audience of international digital education experts.
NoteBowl, USA
NoteBowl, the "next-generation social learning platform" for university students, professors and administrators is like a Facebook for academia. Launched by former University of Arizona students Andrew Chaifetz and Alex Slaughter soon after graduation, the pair was driven by the aim to make university life more efficient by bringing it online.
Using NoteBowl, you can create friend lists, organise groups, send private messages, and read the latest student and faculty news on the virtual bulletin board. Students can access course catalogues and planners; professors can create online quizzes and broadcast lectures with live Q&A.
"The social interaction and engagement on NoteBowl is completely unique," Chaifetz says. "Being able to have organic and natural conversations online while sharing resources, videos, posts or comments makes for a wonderful social learning experience."
According to CrunchBase, NoteBowl has received $US 900,000 in equity funding to date. Chaifetz says the vision for the year ahead is to further develop functionality for course management and grow the platform beyond the classroom to create campus communities. "We are also looking forward to expanding into the international market and creating partnerships along the way."
H5P, Norway
Described as "not your average WordPress plugin", H5P breaks down accessibility barriers to enable rich content like interactive videos, presentations, quizzes, timelines, and more to be easily created, shared, and reused.
An example given by edtech blog GoOpen explains how a group of educators from Addis Ababa, Ethiopia, were able to take an interactive OER timeline it had created, translate it into Amharic, and share it with their community. H5P is supported by a variety of existing content and learning management systems such as Drupal, WordPress, and Moodle, which made it possible to import the content straight to their existing site and edit it as necessary.
With its innovative approach to sharing and embedding rich HTML5 content, H5P is paving the way for a new era in the world of OER.
Potential.ly, UK
Potential.ly creates personality tests that take users on "a journey of self-discovery." According to its makers, if individuals understand themselves better, they're more able to "unlock their full potential."
The idea came from the platform's founder, Norbert Morawetz, a digital entrepreneur and lecturer at the Henley Business School, UK. In his teaching role, when working with students to improve their employability skills, he realised that they often lacked self-awareness, especially in regard to their strengths and weaknesses.
After experimenting with different solutions, the "psychometric engine" was borne. The free fifteen-minute personality test not only benefits individuals, but helps companies understand their talent and improve team performance.
"We are championing insight and collaboration because we believe understanding is the cornerstone of individual growth and good teamwork is the cornerstone of successful working environments," the company says.
In 2014, the concept caught the attention of Telefonica and became part of its accelerator programme Wayra.
Potential.ly's Co-Founder Trevor Bezzina said taking part in OEB provided an opportunity for the company to gain extra exposure. "It was a great outlet for our start-up; it allowed us to present our solution to all sorts of people, including educators, providers and suppliers."
Revisely, The Netherlands
Revisely is an online correction tool that makes grading writing tasks faster and more efficient. When students upload writing assignments to Revisely, it makes comments, corrections, and suggestions before the text is sent to the teacher for additional notes. Grammar and spelling mistakes are already marked by Revisely, so the grading time for teachers is cut in half.
The feedback students receive is clear, legible and transparent. And as the whole process takes place on the same digital platform, teachers have access to a collection of the students' work and can easily track an individual's progress.
In June 2014, Revisely won access to incubator UtrechtInc, which included €68,000 (approx. $US 74,000) growth capital. And in December 2014, it was awarded €100,000 (approx. $US 109,000) financing by European accelerator Impact.
Quizzer®, Germany
With Quizzer®, Mobile Learning Labs GmbH makes corporate e-learning fun. In addition to providing a mobile platform for companies to post Q&As, explain concepts, and link to further information, employees can train their knowledge using the Leitner System or play games against their colleagues. It creates a friendly, competitive environment that motivates employees to learn.
"The quizzes are created by the companies through an easy-to-use web-based administration, imported from other systems or even suggested by the users through the Quizzer® App," says  CEO Christian Kiefer.
In 2008, Kiefer won the Deutschen E-Learning Innovations- und Nachwuchs-Award (the junior German e-learning innovation award) for the Quizzer® concept. But things really started to take shape with the support of Mobile Learning Labs GmbH, which Kiefer launched together with Dietmar Kiefer, Stefan Havenstein and Michael Schmitt in February 2015.
Currently Quizzer® is being tested by several large companies. Kiefer says, "The feedback is very positive and we are discussing the details for further cooperation after the pilot."
AltusForge, Switzerland
Altus Forge designs and builds gamified platforms and serious games. The company says its "solutions are recognised because they bend reality and are fun to use."
Altus Forge recently launched the educational tool Elever, which maximises student engagement with interactive games. Teachers can curate the app's content so it uses course material. The quizzes and games run parallel with what's being taught in class, providing an entertaining way for students to study.
Elever also includes performance statistics for students and teachers to identify areas that need extra attention.