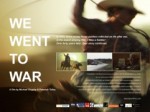 Meeting Michael Grigsby is a bit like running into a whirlwind. His enthusiasm and passion for film-making is impossible to ignore. You would be forgiven for thinking you were with a fresh faced student rather than a veteran film-maker with six decades of acclaimed documentaries to his credit.
Grigsby will be launching ONLINE EDUCA BERLIN's new VIDEO EDUCA strand with a keynote address in the opening plenary session on Thursday November 29th at 9.15am. The theme of his keynote speech will be the power of film and video to inspire learners.
In addition, Grigsby will be leading two VIDEO EDUCA LAB sessions entitled "Telling the Story" as well as presenting an exclusive preview and discussion of his latest film. This is a great opportunity for participants to meet and share ideas with such an experienced and accomplished film-maker. Please click here to view a trailer for his latest documentary.
Grigsby's catalogue of work since the late 1950s has been described by one critic as being part of an unbroken tradition going back to the father of British documentaries, John Grierson, and of representing "a passionate commitment to the poetry of everyday life". He was part of the Free Cinema Movement in the 1960s and has made films on a range of subjects – North Sea fishermen, the Vietnam War, the Northern Ireland troubles and the Lockerbie bomb to name but a few. Through all of them runs his unfaltering commitment to allowing people to talk for themselves. He says: "I want to give people the time and space to be eloquent with their own stories".
Grigsby has long been interested in harnessing the power of film in learning.
"For many years there was a great tradition of using some of the best directors, writers and cinematographers to make educational films. Sadly that era has passed. Why? Well I would say that there aren't the budgets for it now. And also so much work has gone into eLearning which for a long time couldn't support good quality video."
Luckily he sees change:
"The signs are good. With new technology it has never been cheaper to make films. Just as importantly, a generation is growing up now of young people who love to make videos and really understand the medium. The opportunities for video in learning are fantastic right now, which is why I am so excited to be coming to Berlin for OEB. "
Grigsby is passionate about passing on what he has learned in half a century of film-making. In 2003 he set up the Abingdon Film Unit at his old school in the UK. This unique project enables secondary school pupils to learn the crafts of film-making and produce their own work. To date, the Unit has been responsible for over 100 films. Its students regularly win national and international awards for their work.
"At Abingdon we aim to bring some of the most experienced industry professionals to work with our students. They receive a thorough grounding in the craft skills of film-making. Alongside this we support the students to develop their own vision and creativity. You can see the results on screen and it is often difficult to believe that the Unit's films are the work of secondary school students, rather than mature film-makers."
Grigsby's enthusiasm for film and learning will be a great asset for this year's OEB and the launch of the new VIDEO EDUCA strand. You can see Michael Grigsby at the:
Michael Grigsby and Rebekah Tolley will also be available on the VIDEO EDUCA stand at OEB to meet participants.
Links:
Michael Grigsby at the British Film Institute  www.screenonline.org.uk/people/id/452860/
Profile in The Independent newspaper www.independent.co.uk/arts-entertainment/films/features/michael-grigsby-shooting-on-the-edge-6166939.html
"We Went to War" www.tarianfilms.com