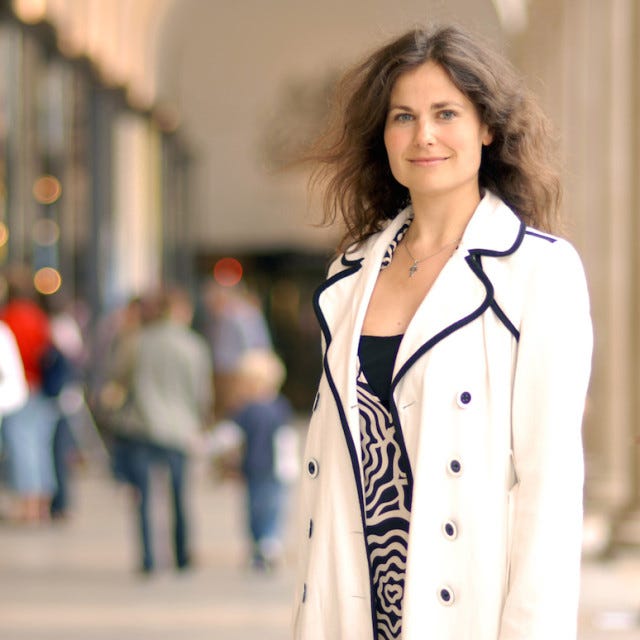 Rebecca Robins is a global advisor and expert in brands, leadership and cultures of excellence, also advising on inter-generational collaboration in the five generational workplace. Her work spans leading brands and organisations across the world, including: AstraZeneca, British Airways, Burberry, HUGO BOSS, LEGO, LVMH, Reuters, alongside Universities, founder and family businesses. Rebecca is the author of two industry-leading books on brands and culture, and also writes for numerous leading publications. A postgraduate of Cambridge University, Rebecca is ever at the intersection of education and industry as lecturer and programme advisor, and is a Board Trustee at The EY Foundation. We caught up with Rebecca to get to know the person behind the speaker…



Who, or what, was your most important teacher?
Sharing knowledge, expertise and insight is one of the greatest gifts, and there are so many valued individuals that I have learnt from and continue to learn from. So this is a tribute to them all, from a Professor at Cambridge who switched on my love of interdisciplinary thinking, to every deeply human conversation past, present and future.


What was your most important lesson?
Kindness is one of the biggest gifts that we can ever impart to each other, and to ourselves.


What current learning trend do you think will have a lasting impact?
It's a far-reaching question, as it raises a bigger question around the correlation between trends and lasting impact. How we engage with trends can be some of what gets businesses and organisations into trouble over the longer term, as a result of that trend becoming distracting or diluting. What we're seeing with AI capability is a wider and deeper direction of travel and source of potential.


Which technology, in your view, had the biggest influence on the way we learn now?
The printing press was pivotal.


What is the coolest gadget/ technology/ tool you have seen lately?
Great question. And, perhaps, it opens up a deeper reflection into how we define cool? I'm fascinated by the confluence of AI, creativity and culture and by some of the work that Quilt AI are doing at the intersection of business, government and philanthropy.


What would be the title of your autobiography?
Lead with Love.


What was your first thought about our overall theme, 'The Learning Futures We Choose'?
A number of years ago, futurist Gerd Leonhard talked about the exponential rise of technology needing an exponential rise in humanity. And we should not underestimate the individual and collective responsibility of the 'we' in 'we choose'. In the context of a five generational workplace meeting the context of our times, never more have we had the possibility, and need, to learn from and with each other towards more effective outcomes and sustained and systemic growth. At a wider level, this is also about how brands can come together over a shared learning agenda to drive influence and impact. We saw what happened with brands coming together during Covid – and there is so much potential in what we can do for a greater collaborative advantage.


Do you have a final message for the OEB community?
What will have changed, for good, as a result of us coming together in Berlin..?!



Thank you, Rebecca. Rebecca will speak at OEB Global 2023 as a keynote at the plenary 'It's L&D's moment – but are we ready?'