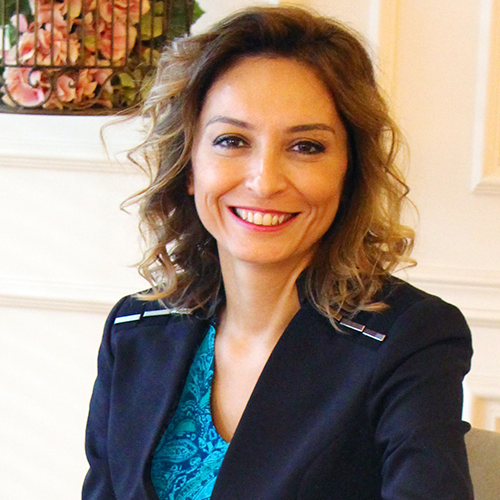 Berna has been a Board member of the EAPM since 2020 as well as on the WFPMA Board representing the EAPM. With more than 20 years of experience in multiple disciplines and multicultured environments, Berna focuses on the big revolution of augmented intelligence, digitalization and other megatrends that are shifting the picture of the workforce every day. We had the opportunity to catch up with Berna, so you can read all about her life, her career, and her exciting contribution to OEB this year.



What, or who, was your favourite teacher?

My brother and sister! They always encouraged me to try new things and push the limits. They still do that!




What was your most important lesson?

Gosh, tough question! I guess to understand that you have only limited time on this earth and make every minute to count.



If you could try out any job for a day, what would you like to try?

I would have definitely go for writing.



A genie gives you three wishes—what are they?

I would cheat and ask him/her "to make my every dream come true".




What current learning trend do you think will have a lasting impact?

Remote obviously. Now you have endless possibilities at your fingertips.




Which technology, in your view, had the biggest influence on the way we learn now?

It is still internet if you ask me.




What is the coolest gadget / technology / tool you have seen lately?

Specialised VR Headsets and 3D doodler are cool gadgets that make things interesting and fun. And embrace yourself, books. I think it is still one of the coolest way to learn!




Who would you recommend in the Learning World to follow on social media right now?

Adam Grant, Josh Bersin, Ian Bremmer, Lars Schmidt




What would be the title of your autobiography?

Inspire.



What was your first thought about our overall theme, "Re-Imagining our Vision for Learning"

It was time to talk about it!




What do you hope to take away from OEB?

Meet fascinating people, keep up with what is new, and most important learn, unlearn, and learn more!





Thank you, Berna. We look forward to learning more about your work and insights at OEB Global 2022.