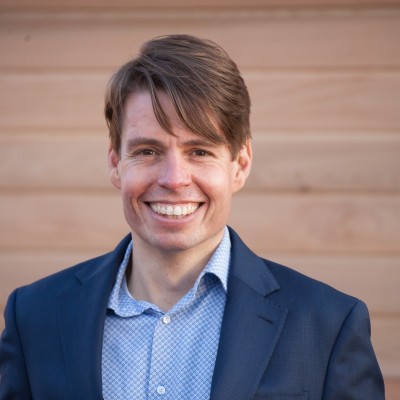 Bart is a Professor of Learning Analytics and Director of the Learning Analytics and Learning Design Research Programme. He currently works at the Institute of Educational Technology at the Open University UK, with over 20 years experience in online and blended learning programmes. Bart has also been the leader of numerous European EdTech projects, winning a range of awards for his dedication, and has published more than 200 academic outputs in learning analytics. At this year's edition of the OEB Conference, Bart joins the impressive assembly of keynote speakers, to share his invaluable insights into EdTech.


Who, or what, was your most important teacher?

As a long-haired metal adolescent who was very lazy, I often just scraped through assessments and exams, doing the bare minimum amount of homework. However, my economics teacher D'hont saw potential behind those long hairs and encouraged me to push myself, and even go to university as the first person in my family to do so.



What was your most important lesson?

"Life is one big party, but you have to bring your own party hat". This is a crudely translated Dutch saying that probably doesn't mean much to others. But what I have learned over the years is that you should enjoy every moment in your life, but do not expect things to come naturally to you, and work on your happiness and those around you.



If you could try out any job for a day, what would you like to try?

I would love to be Mathieu van der Poel (Dutch cyclist/mountainbiker/cyclo-crosser/all-road entertainer) for one day.



A genie gives you three wishes—what are they?

Free access to all education for everyone that is well funded by a global alliance of governments. Good education for all would solve many of the global current and future challenges
Personalised learning analytics that help each learner to reach their potential based upon what they (rather than us) want to achieve
Being allowed to pick a free high-quality bike every year (a slightly less ambitious wish 😊)


What current learning trend do you think will have a lasting impact?

Learning design will continuously help to improve how we as teachers design effective courses, and help us to understand why sometimes our best plans do not work with our students, so they can be improved.




Which technology, in your view, had the biggest influence on the way we learn now?

Smartphones have made learning accessible in our hands in an intuitive way. Seeing kids of two years old or grandparents of 80 years old being able to handle these technologies without any lessons or manuals is really transformative.



What is the coolest gadget/technology/tool you have seen lately?

I am still amazed how Zwift (i.e., virtual cycling and running platform) is able to continuously inspire thousands of riders to work a sweat in their kitchen, shed or garage every minute of the day.



Who would you recommend in the Learning World to follow on social media right now?

What would be the title of your autobiography?

Never give up and learn something new every day.



What was your first thought about our overall theme, "Re-Imagining our Vision for Learning"?

COVID-19 has been truly transformative in our lives and in how we view education in particular. While online learning often was something niche, we now all know what the powers and limitations are and I am excited to see what is going on next.



What do you hope to take away from OEB?

Beyond a curry bratwurst (ooh they don't have those here in the UK) I would love to speak to as many practitioners as possible about what they see as the next challenge in learning design.





Thank you, Bart. We look forward to learning more about your work and insights at OEB Global 2022.