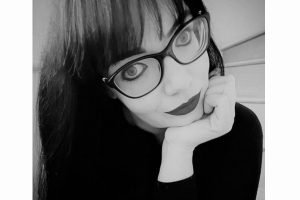 Read Plenary Keynote speaker Hannah Gore's answers to our speaker questionnaire! Hannah heads up the Solera EMEA Business School, delivering blended learning to employees across 44 countries. Hannah has worked in both the public and private sector, amongst others as Senior Producer of MOOCs at The Open University and is an avid advocate of lifelong learning.
1. Who, or what, was your most important teacher?
My late father, he taught me that I could achieve anything as long as I worked long and hard enough at it, my doctorate thesis is dedicated to him.
2. What were your best/worst subjects in school?
Best subjects were history, geography and English and the sciences. My worst subjects were Maths and Food Technology, but listening to my father I persevered and I was awarded an A* in Food Technology at GCSE and my doctorate thesis is the research and examination of large scale MOOC data – so I guess he was right!
3. If you could try out any job for a day, what would you like to try?
Forensic Pathologist – I wanted to be one growing up, and as my name is Dr Gore I somewhat wonder if I missed my calling in life!
4. Which technology, in your view, had the biggest influence on the way we learn now?
Social media, the engagement of users in these platforms to addictive levels can give us insight into engagement patterns that could be transferred into learning.
5. What is the coolest gadget / technology / tool you have seen lately?
Definitely Smart Home tools like Alexa. I spent time at The Open University reviewing how we could incorporate them into informal and formal learning.
6. What current learning trend do you think will have a lasting impact?
The advent of free learning, OER's have a tendency to reversing themselves from iTunes U, to YouTube, to MOOCs.
7. Who would you recommend in the Learning World to follow on Twitter right now?
@LTHEchat I love the mid week themed #lthechat that the whole community can engage with.
8. What would be the title of your autobiography?
You Wouldn't Believe Me If I Told You
9. What was your first thought about OEB 2018's overall theme: Learning to Love Learning?
As an academic in learning engagement, learners don't engage unless there is an interest or love, so it is crucial to learning.
10. What do you hope to take away from OEB?
Hearing about all the great work being done by the L&D community and how we can share information and work together moving forward.