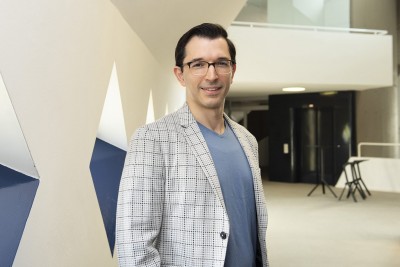 Opening Plenary Speaker Iyad Rahwan is Director at the Max Planck Institute for Human Development where he founded the Centre for Humans & Machines and Associate Professor at the MIT Media Lab. His work revolves around computer and social science and the social aspects of artificial intelligence.


1. Who, or what, was your most important teacher?
My math teacher in primary school.


2. What were your best/worst subjects in school?
Best: math. Worst: chemistry.




3. If you could try out any job for a day, what would you like
Professional skateboarder.


4. Which technology, in your view, had the biggest influence on the way we learn now
Social media. It changes social learning, which is what most learning is, in my opinion.


5. What is the coolest gadget / technology / tool you have seen lately?
A box to lock your phone away in the evening.


6. What current learning trend do you think will have a lasting impact
Letting kids play outside.


What would be the title of your autobiography?
Please don't.


8. Who would you recommend in the Learning World to follow on social media right now?
Sandy Pentland, from MIT


9. What was your first thought about OEB 2019's overall theme: Discovering Learning
We still do not fully understand learning.


10. What do you hope to take away from OEB?
See how the learning industry thinks.


The Opening Plenary will take place on Thursday, Nov 28 from 09:30-11:00 – in room: Potsdam I / III