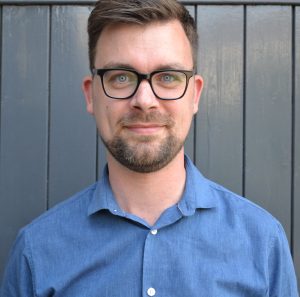 Three years ago my colleagues asked me whether I would like to attend the OEB conference. I agreed, not knowing what I would be throwing myself into. Little did I know that this year I would be attending the conference for the third time. Not only as an enthusiastic participant but as a workshop facilitator as well.
My first visit to OEB was one that made a big impression due to its impressive location in the heart of Berlin's city center, its international crowd with educational changemakers from every continent of the world and its impressive line-up of speakers and facilitators. During my very first pre-conference workshop all of these three elements immediately had their impact. The possibility to exchange experiences and thoughts with people from all over the world and getting the time and space to immediately learn by doing, was different than any other conference I attended before. During this first session I already gained more inspiration and knowledge than I was hoping to get out of all three days.
The remaining days I was thrown from one surprise into another. The informal atmosphere of the conference made it easy to exchange thoughts with people while waiting for the elevator, gaining inspiration at an information stand or having a drink at the bar. It even led to appointments with international attendees outside of the conference to see if in co-construction we could learn from and help each other in improving our education.
Last year we decided to share the OEB experience with more people from my institution. We hoped that the inspiration they would gain would spread all over our entire staff of 1,600 people. Before our visit we shared three tips with them to make the most out of their visit to the conference:
Keep an open mind
Meeting new people and gaining new ideas is easier with an open mind. Open up to be surprised during your visit.
Get out of your comfort-zone
When you look at the enormous number of workshops, don't only choose the workshops that suit you best. Try to choose at least one workshop each day that is outside of your comfort-zone, in order to hear different things and gain fresh ideas and thoughts.
Don't hesitate to ask or share
If you are not sure what people are talking about, feel free to ask them for more information or background. Also, don't hesitate to share the knowledge, information and foundation YOU have. You could help or inspire others with it.
During our visit we built in 'exchange-moments' in which we kept each other up-to-date of the inspiration we had gained. Travelling to Berlin with 15 teachers I could honestly say that the inspiration from the OEB has definitely made its way into our schools. We even formed a group called 'The Red Monkeys' (hence named after last year's speaker Jef Staes and his impressive story); in this group ideas are being exchanged and actions are being taken. Teachers that didn't attend the conference are being inspired by the knowledge their colleagues have gained during the conference; Making it possible for our education to grow forward.
This year we will be travelling to OEB with a large group of teachers again. This time we will not only be consuming information, we hope to inspire others as well by hosting a so-called 'Knowledge Factory'. During this session we will be sharing a tool called 'SummWise'. We developed this tool inspired by our former visits to the OEB, trying to give students control over their 'self-regulated learning processes'. Together with two colleagues I hope to welcome you to our workshop. And while visiting don't hesitate to follow the three tips I have mentioned above: Let's work together to learn to love learning!
Written by Frank van den Ende
Frank van den Ende will be leading a Knowlegde Factory entitled Are Your Learners Ready for Ownership?