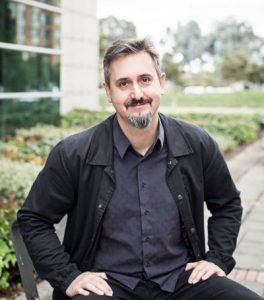 In this month's edition of "Meet the OEB 2018 Speakers" find out more about Dr Martin Dougiamas, who is best known as the founder of the open-source Moodle project, providing an open learning platform used in every country and every education sector around the world.
At OEB's Spotlight Stage he will address how open technologies in education are critical to best support progress towards the UN's Sustainable Development Goals.
Learn more about him through the answers he gave to our OEB speaker questionnaire:
1. Who, or what, was your most important teacher?
There are many important teachers but the one who stands out most was my PhD supervisor, Dr Peter Taylor.   A PhD gives you many opportunities to get tangled up (especially while developing software such as Moodle at the same time), but despite not knowing anything about my software, his clear rationality, patient socratic questioning and insights always made me come away feeling clear and purposeful about what I had to do next.
2. What were your best/worst subjects in school?
My strongest subjects in high school were the STEM subjects, for sure.  Interestingly, in primary school these were also my worst subjects.
3. If you could try out any job for a day, what would you like to try?
I'm very lucky in that most of the other things I can imagine are already within reach to me!
4. Which technology, in your view, had the biggest influence on the way we learn now?
Well, language, obviously. But I feel language delivered over the internet in every form has really kicked everything up a notch. Such as Moodle. 😉
5. What is the coolest gadget / technology / tool you have seen lately?
This musical instrument:  http://ravvast.com/product/integral/
6. What current learning trend do you think will have a lasting impact?
Flipped learning makes a lot of sense: use autonomous self-learning tools to study the basic content, and then using collaborative activities to consolidate, improve and assess.
7. Who would you recommend in the Learning World to follow on twitter right now?
@moodle of course, and perhaps @moodler. 🙂
8. What would be the title of your autobiography?
Pushing open
9. What was your first thought about OEB 2018's overall theme: Learning to Love Learning?
I love it.  For a rapidly changing future it's what every student needs.  The only way to save the world is to infect every person on the planet with a strong desire to understand everything better.  Only once people understand the problems can they have an active hand in fixing them.
10. What do you hope to take away from OEB?
I hope to find people who have missions and values that are similar to ours and to launch some new collaborations.