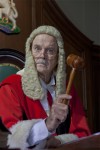 The Video EDUCA Masterclass will be a unique and innovative event, bringing delegates together with leading names from the world of television and film. The full-day Masterclass will explore all the main aspects of video production, discuss where video works in learning and where it does not, and reveal a range of professional secrets from international experts.
Video EDUCA is pleased to introduce Masterclass expert panel member Martin Addison, CEO of Video Arts.
Video Arts is one of the world's leading providers of video-based learning content and can justifiably claim to have revolutionised the sector.  Founded in 1972 by four television professionals including the actor and comedian John Cleese, Video Arts provides programmes that feature engaging learning messages, sharply-observed scripts and strong production values.  Above all, Video Arts pioneered the use of humour in training films and videos, working from the principle that an entertaining learning experience is a memorable one.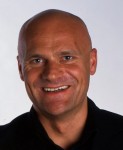 Martin Addison has worked in the sector for two decades, giving him a unique insight into how film and video in training has evolved to become one of the most powerful learning mediums in use today.
"It is incredible to see the change since Video Arts was formed 40 years ago. Then, work was delivered on 16mm film reels and training sessions involved going into a darkened room with a projector. Now learners can access our content on their mobile phones any time and any place."
Despite the leaps forward in technology, Addison is keen to emphasise that one of the secrets for the success of Video Arts has been sticking to core principles when producing content.
"We never forget our founding principles of using humour in training, a revolutionary idea in 1972. It was a brave decision to try to make training 'fun and interesting'. It worked, though, as the humour helped to emotionally involve the audience, which made the learning points more memorable."
Engaging learners is vital and Addison is convinced that video is crucial to help achieve this:
"People learn nothing when they're asleep and very little when they're bored stiff. If they're to take anything in, they have to be interested and if they are to remember it, they have to be involved emotionally. Nothing delivers this like well made video. That's why we believe that it is important to maintain high professional standards in our productions – from script to screen, we aim to use the best talent available. Learners really appreciate quality: it gives our video content a much wider appeal and longer shelf life."
Addison's work is also well known for featuring highly recognisable actors. He explains:
"We have always aimed to explain business concepts by telling a story and showing engaging characters in a range of situations, coming to terms with real issues. It is a conscious decision to ask well-known faces to bring life to these characters. The long list of famous actors who have appeared in Video Arts films began with the likes of John Cleese, Ronnie Corbett and Ronnie Barker. Since then, talent has included Emma Thompson, Stephen Fry, Rowan Atkinson, Dawn French, Hugh Laurie, Ricky Gervais and even Prince Charles!"
Another feature in his approach is the 'wrong way, right way' lesson structure, which draws learners into a much more active experience:
"Scenes showing the 'wrong way' to do something provoke discussion, enabling trainees to draw out the lessons for themselves. The 'right way' scenes then reinforce those lessons. It has proved a highly successful way of delivering learning messages that last."
Masterclass delegates will also get the chance to explore with Addison how video is now being used in today's organisations: less as part of a structured pathway and more as "anytime, anywhere" learning.
"Video is a great tool to support learning and development where the aim is to provide content to people and enable them to access and use it on-demand. It gives users an immediate hook, an incentive to learn. I don't know of anything else that works quite so well in doing this."
The Masterclass will be restricted in numbers to enable delegates to get maximum benefit from the opportunity to interact with panel experts like Addison. He's looking forward to it:
"It will be great to hear from the delegates and share experiences with them. There is so much to explore as video surges forward in the world of learning."
Please note that places at the Masterclass with Martin Addison and the other industry experts are limited.  Click here to book.
Martin Addison will also be presenting at session PVL 13 on The New Rules: Providing an 'Anywhere, Anytime' Solution for Learners, and he will be chairing session PVL 60 Video Educa Presents… For more information, please visit www.video-educa.com.