OEB 2012 is proud to announce the launch of Video LABs at this year's conference. If you are interested in giving your learning videos a more professional edge then these free workshops are for you.
We have brought together a group of the most experienced film and TV professionals to run practical workshops aimed at helping you to get the most out of video. Each LAB will concentrate on a particular aspect of the craft of professional video production. Delegates can choose to focus on a single discipline or attend as many of the LABs as they wish.
The LABs are part of OEB's new strand, VIDEO EDUCA, which launches this year. VIDEO EDUCA curator Adam Salkeld says:
"We want to share our passion for high-quality video in education. The LABs represent a unique opportunity to learn from the professionals in a supportive environment. Taken together, they offer an A-Z of the most important aspects of film-making.
We want the LABs to be driven by your requirements, so please bring along examples of your own work, your ideas or even your own video equipment. Our LAB leaders are there to help you."
There will be five LABs and each will be held on both days of OEB (click here to see the programme).
– Sharp Shooting
Good films begin with good camerawork. This session will take you through basic and more advanced techniques to getting the most out of your camera. It will introduce you to the grammar of film so that you get the shots you need to produce effective short videos. We will examine the technical and creative aspects of camerawork and help you to find the best style for your projects.
LAB Leader:  Erik Schmitt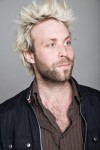 Erik is an award-winning film-maker based in Berlin who works in documentary, drama and commercial advertising. Erik has studied, taught and worked in film and video in Germany, Switzerland, Australia and Los Angeles. In 2011 his short film Now Follows won a LOLA – the German "Oscar". Erik runs an innovative production company, Kamerapferd, with Stephen Müller.
– Editing
Effective shooting is only the first half of a successful video: films are made in the edit. This workshop takes delegates through the art and the practicalities of editing. We will introduce the main editing systems in use today and work through the principles of telling a story in pictures. We will show how different editing styles can be used to add pace and dramatic effect to videos. You should leave this session confident in editing sequences, interviews and in structuring your videos to make compelling learning segments.
LAB Leaders:  Rebekah Tolley
Rebekah is a prize winning film-maker and educator and the founder of Tarian Films.  Her most recent work, the documentary We Went to War, is currently on international cinematic and festival release and will be shown on Channel 4 next year.  In the learning field, she is a guest lecturer at the Abingdon Film School, the National University of Ireland and Birkbeck College London. She has produced educational video resources for the United Nations, the BBC and Channel 4. She is a graduate of EAVE, the elite European audio-visual producers' programme.
Adam Salkeld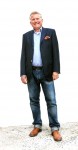 Adam is a television and new media executive, writer and social entrepreneur. His background is as a documentary film-maker whose work has been broadcast on major channels all over the world. In recent years, he has brought his skills to the digital world, bringing high quality video materials to interactive projects for clients such as the BBC, University for Industry and the UK government.
Adam is currently Head of Programmes at Tinopolis, one of the UK's leading independent producers of television and new media. He is also works with the Nation Media Group, owned by the Aga Khan, East and Central Africa's largest media company.
Adam is a graduate of Cambridge and Cardiff universities. He worked for the BBC for over ten years, producing films for landmark BBC series like Panorama and the Money Programme as well as special documentaries for BBC1 and BBC2. Adam's films and series on police corruption in London, the peace process in Northern Ireland, big game hunting in Africa and the economic history of the world have been syndicated to broadcasters all over the globe including PBS, France 5, RTE and Arte. Adam's filming work has taken him to six continents from the mountains of Peru to the deserts of Iraq, the jungles of Namibia to the Russian Arctic Circle. He is a member of the British Academy of Film and Television Arts.
– Sound
Sound can be a pitfall for many learning videos. The audio side of film-making is vital to get right to ensure the clear transmission of your messages. This session is geared to the needs of educational video makers who want to generate maximum impact. It will cover recording, editing, commentaries and mixing sound. We will also look at how sound effects and music can be used to enhance the learning message.
LAB leader: Erik Schmitt
 – Using graphics and effects
There is a very wide range of graphics software out there to help you enhance your work on video. However they need to be used judiciously to avoid overkill, cliché and visual clutter. This workshop will show when you should use graphics, how to do so stylishly and how to use them to help you meet your objectives. We will show how clean, well thought through effects can reinforce your work on video. We will explore the capabilities of the most popular software in use today and show examples of best practice.
LAB Leader: Erik Schmitt
 – Telling the story
Even the shortest video segment should still tell a story. This is as true in learning as anywhere else. This workshop will take a detailed look at the art of using video to create compelling short narratives. We will explore the main building blocks available to the film maker and how you can manipulate them. Led by Michael Grigsby and Rebekah Tolley, this LAB offers a wonderful opportunity to explore storytelling with film makers who are internationally acclaimed for their mastery of narrative. Packed with practical examples, this session is a must for all those wanting to get the most from their work in video.
LAB Leaders: Michael Grigsby and Rebekah Tolley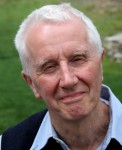 Michael Grigsby is veteran documentary film-maker whose work has influenced the genre all over the world. In the late 1950s and early 1960s he was one of the founding members of the Free Cinema movement along with Lindsay Anderson and Karl Reisz. Since then, he has made over thirty highly acclaimed films concentrating on the lives of ordinary people or those at the margins of society. He founded the Abingdon Film Unit, a unique film school for children and young people.
Sign Up Quickly
The Video LABs will be conducted in small groups to enable participants and leaders to have plenty of time for interacting. Please sign up early to avoid disappointment. To secure your place, make sure you sign up using MyOEB, which will be available to registered participants next week.