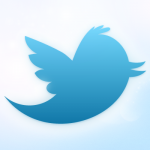 This week, all of our links are focused on online learning.
Firstly, a couple of links from the BBC reporting on some of the potential pitfalls of online learning, and how to deal with them:
–  US universities putting their reputations online with MOOCs http://bbc.in/
–  How do you stop online students cheating? http://bbc.in/RfALmv
And now a look at the past…
–  A short infographic about the history of online education http://bit.ly/SsLRrE
… the present…
–  Do smartphones make smart students? http://bit.ly/
–  There's more choice than ever for online learning! http://bit.ly/PfQJAP
… and the future of online learning!
–  Potential evolution of MOOCs? http://bit.ly/SA31E5
Have you come across any remarkable or tweetable news about the state of ICT-enhanced education in your country or elsewhere? Share your thoughts with the OEB community on any or all of the following platforms:
ONLINE EDUCA BERLIN on Twitter: @OEBConference (#OEB12)
And of course, you can fill in the comment box below.
We're looking forward to hearing from you!