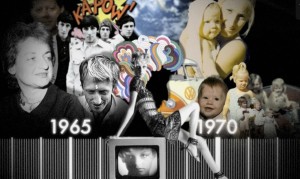 With the fast pace of change being what it is, the release of a film subtitled "an autoblogography about love, death & technology," could not have come at a better time.  All participants at ONLINE EDUCA BERLIN 2012 are invited to an exclusive screening of Connected, a remarkable film by the Tribeca-Award winning director Tiffany Shlain.
As founder of the Webby Awards, an annual competition which has been honouring excellence on the Internet since 1996, Tiffany Shlain has long been at the frontier of technology, getting connected for work and leisure. "I can't be the only one sneaking off to the bathroom to check my email," she thought one day when the urge to go online interrupted a lunch date with a friend. She then decided to distil her experiences into a documentary film: Connected – an autoblogography about love, death & technology.  With its thought-provoking take on the nature of relationships in a time of technological leaps and bounds, the film has been a hit with the literati the world over.
Now you too can take part in the discussion. Join us at ONLINE EDUCA BERLIN 2012 for an exclusive screening of Connected.  Let Shlain's quick wit and insight guide you on a heart-stopping journey of exploration as you consider the interdependence that has arisen from our intricately connected world.  "We humans have accumulated so much knowledge," says Shlain.  "Why do we have such a hard time seeing the bigger picture?" Come, and discuss and debate these points with over 2000 delegates from over 100 countries. See the trailer here, and register now for ONLINE EDUCA BERLIN 2012!