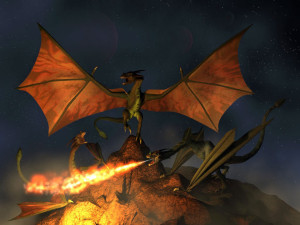 The answer is yes, according to those who believe in the potential of gamification. Taking its cues from the land of Angry Birds, gamification applies gaming principles to workplace scenarios in order to increase employee motivation and engagement.
by Steven Blum
If that sounds familiar, it should. After all, teachers have used gold stars to reward student performance for years. And airlines rolled out their first loyalty programmes decades ago.
But gamification seeks to take things a step further, capitalising on the latest advances in video game technology to make work more engrossing, competitive and, yes, fun.
"Money, status and the threat of punishment only work to a point," write Kevin Werbach and Dave Hunter, authors of For the Win: How Game Thinking Can Revolutionise Business. On the other hand, "a well-designed game is a guided missile to the motivational heart of the human psyche."
Werbach and Hunter, who are professors, see GPAs and Minecraft scores as similar beasts. If one inspires frustration while the other creates a deep sense of satisfaction, perhaps the educational world could learn something from the purveyors of pixels.
In "Happy Hour," a game developed by the Israeli entrepreneur Guy Halfteck, players rely purely on the facial cues of barflies to concoct the perfect drink. The game comes with a special bonus prize at the end: a job in the real world.
Happy Hour and other job recruitment gamifications test cognitive and performance skills that can't be faked in a personality test. They draw on the latest in scientific research including "pattern recognition to emotional intelligence, risk appetite and adaptability to changing situations," according to the Economist.
This is nothing new to ONLINE EDUCA BERLIN chairman Dr Johann Riedel, Principal Research Fellow at Nottingham University. He has been involved with serious games since their early stages, in 1998, as one of the minds behind the pioneering COSIGA project, in which engineers could simulate industrial product development. His research has found that the learning experience in virtual situations is very real indeed – but is differentiated, depending on players' roles in the game.
The bad news is that for every "Happy Hour," there's a gamification that uses infantilising and dull incentives to engage employees. Badge and point systems, for example, might superficially mimic gameplay but they are far from capitalising on the gaming industry's secret sauce.
"The focus is on the obvious game mechanics…rather than the more subtle and more important game design elements, such as balancing competition and collaboration, or defining a meaningful game economy," Brian Burke, research vice president at Gartner, said. "As a result, in many cases, organisations are simply counting points, slapping meaningless badges on activities and creating gamified applications that are simply not engaging for the target audience."
According to him, 80% of current ramified applications will fail to meet business objectives due to bad design by 2014. "Gamification is currently being driven by novelty and hype," reads the report.
If current gamifications haven't wowed, it could be because they haven't tapped into our subconscious.
"Good gamification aligns people's intrinsic desires and motivation with a kind of reward system that the society or people or company can afford to provide," says Gabe Zichermann, a gamification consultant and conference organiser.
Kevin Werbach echoes his sentiment: "The essence of games isn't entertainment… it's a fusion of human nature and skillful design."
Can serious games make employees more creative? Find out at Business EDUCA, at a panel session chaired by Johann Riedel and involving five top games professionals: Marco Luccini of CEDEP, Igor Mayer of the Delft University of Technology, Jannicke Baalsrud-Hauge from BIBA/University of Bremen, Simon Egenfeldt-Nielsen, Serious Games Interactive and Poul Kyvsgaard Hansen, Aalborg University, Denmark.