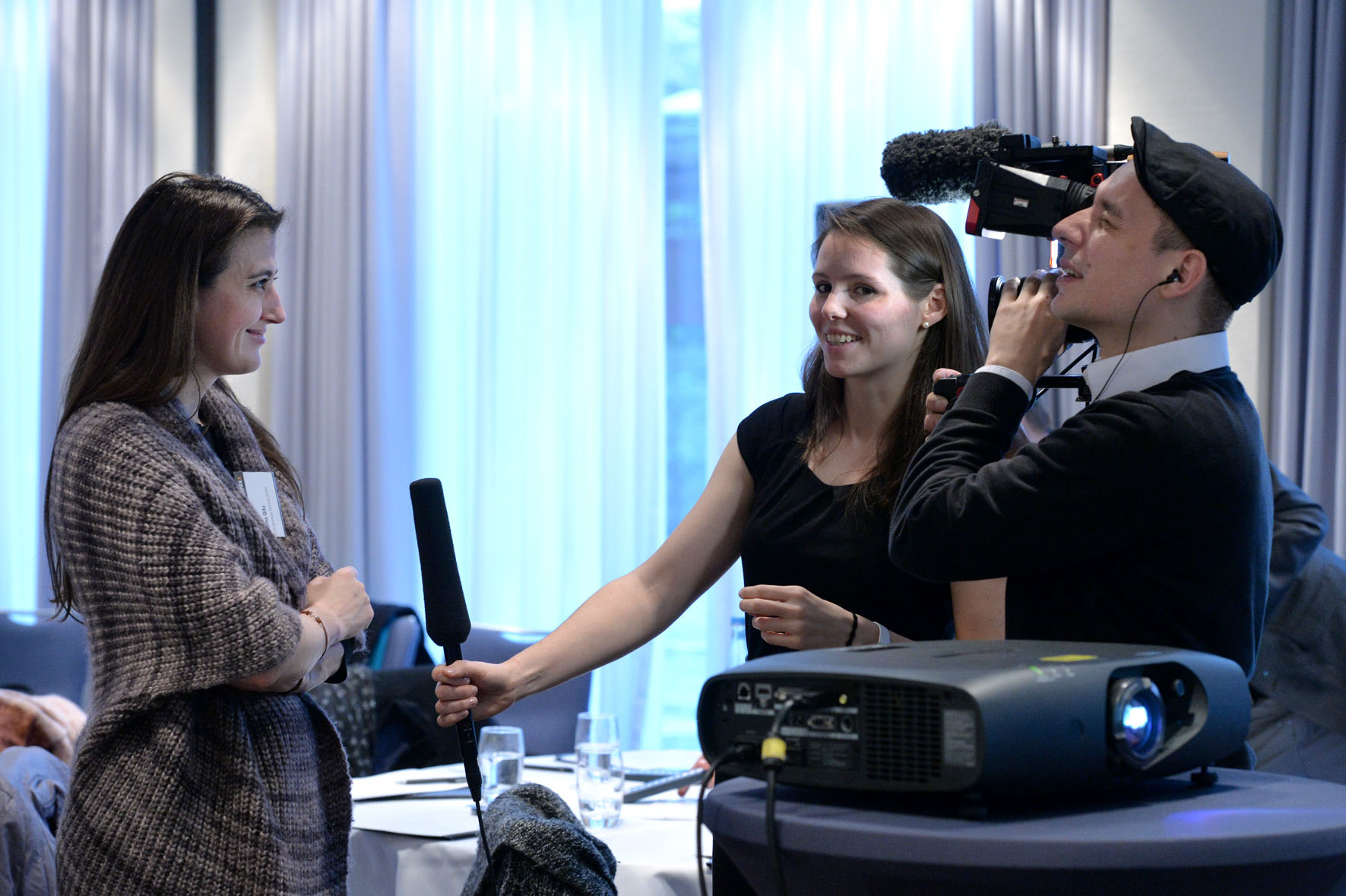 2015 has been an amazing year in the world of video. One example, Facebook reported a rise in video views, between April and November 2015, from 4 billion views per day to 8 billion. That is some shift. That is some acceleration.
The task of Video EDUCA is to make sense of this fast changing media environment for educators; to offer inspiration, tools and techniques to make video learning more effective. This year participants enjoyed a rich mix of discussion, practical workshops, showcases of best practice and the chance to explore the latest thinking in the field.
Video EDUCA's lively labs and workshops offered the opportunity to learn and practise a range of professional video skills. Sonia Hetzner and her team from Erlangen-Nurnberg University helped participants develop their own interactive learning videos. Hans de Graff from the Netherlands ran a Tech Lab on creating interactive interviews and Knut Linke from the University of Weserbergland shared his experience in creating short learning videos quickly and easily.
Sarah Finch's Video Performance Workshop saw participants shedding their inhibitions about appearing on camera and learning valuable tips about how to be more effective video communicators. Bart Huyghe from Artevelde University in Belgium explored the dos and don'ts in video formatting. In a panel discussion on media content some innovative uses of video were showcased. Featured work ranged from YouTube stars leading learning to a demonstration of how footage from one the world's leading film and video archives is being used in classrooms.
In the Video EDUCA Masterclass, participants worked with TV producer and filmmaker Adam Salkeld to analyse and understand the grammar of video, watching examples from directors like Hitchcock and Spielberg.
There is no let up. 2016 looks to be another record breaking year for video. Video EDUCA will continue to share, discuss and analyse the most relevant and exciting developments in the field of video and learning.