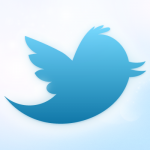 "College may never be the same," says USA Today, echoing the sentiments of those at the forefront of the MOOCs movement. Is the centuries-old business model that has characterised many universities' approach to teaching and staying profitable on its way out? Read about one point of view here: http://usat.ly/Sgp1iG.  On secondary education, we shared an Edudemic story entitled "Eleven reasons teachers should make their own videos" http://zite.to/ULeMtq.  The case for video in the classroom could not be overstated, and participants at this year's ONLINE EDUCA BERLIN have the chance to learn about how to improve their own production techniques. The Video EDUCA Master Class and Video EDUCA Lab Sessions will look at "video as the new language of learning". Come along for this quick course in audio-visual production, and learn how to bring tried and trusted film-making techniques to your own classroom productions http://bit.ly/OxPJJ9.
Have you come across any remarkable or tweetable news about the state of ICT-enhanced education in your country or elsewhere? Share your thoughts with the OEB community on any or all of the following platforms:
The ONLINE EDUCA BERLIN Facebook page: https://www.facebook.com/ONLINEEDUCABERLIN
The ONLINE EDUCA BERLIN LinkedIn group
ONLINE EDUCA BERLIN on Twitter: @OEBConference (#OEB12)
And of course, you can fill in the comment box below.
We're looking forward to hearing from you!