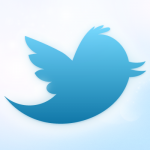 The first tweetable news of the week was a report on how technology is "Speeding up work for people with disabilities" http://bbc.in/On8dG5. Much has been said about the value of mobile learning in the classroom setting, but learning professionals are also venturing into this area for workplace learning and development.  We learnt a lesson or two from Allison Rossett's article "On the brink with mobile – what learning executives say" http://bit.ly/QoZNnA. On the business of education, start-ups are putting a new spin on online teaching.  Read about Eren Bali, a tech entrepreneur whose online academy Udemy is among a growing number of education-centred tech start-ups that are giving virtual students low-cost options for online schooling. One final report worth sharing last week was an Edutopia story on "The role of video games in the English classroom" http://bit.ly/QxG7tG.
Have you come across any remarkable or tweetable news about the state of ICT-enhanced education in your country or elsewhere? Share your thoughts with the OEB community on any or all of the following platforms;
The ONLINE EDUCA BERLIN Facebook page: https://www.facebook.com/ONLINEEDUCABERLIN
The ONLINE EDUCA BERLIN LinkedIn group
ONLINE EDUCA BERLIN on Twitter: @OEBConference (#OEB12)
And of course, you can fill in the comment box below.
We're looking forward to hearing from you!