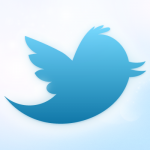 Monday, July 23th – Friday, July 27th, 2012
Just how accurate is the Thomas Reuters SCIE abstracting system for cataloguing scientific publications?  This SciDevNet report http://bit.ly/Ocvs6G is an insightful read.  Still on higher education, an article in The Guardian on Tuesday focused on how "Social media is more than simply a marketing tool for academic research" http://gu.com/p/39895/tw.  In light of our theme this year of "Reach Beyond Tomorrow", we were pleased to read about 40 Ways Education Technology Will Be Used In The Future, an article by #edudemic http://bit.ly/P87Zmf.  Back to the present day, 17-year old Brittany Wenger of Florida has won the Google Science Fair Grand Prize for her breast cancer diagnosis app http://huff.to/Q5o4tt. Not bad for a youngster! And if you're taking technology to an even younger generation, these handy hints on using Twitter, Facebook and Pinterest in the primary school classroom are worth a look: http://bit.ly/LQleXw. Tracy Alloway of the University of North Florida is convinced that using social media is good for the brain http://bit.ly/NM80OM in this brief podcast. Finally, inspired by the Olympics, ICT teacher Chris Leach @theguardian presents a thought-provoking piece entitled "The Olympics, World Cup and Battle of Hastings – bringing real world events to life in class" http://bit.ly/P5CXKV. And now – let the games begin!
Check out our Facebook page http://www.facebook.com/ONLINEEDUCABERLIN, follow us on Twitter @OEBConference and keep up with news of all things e-learning.