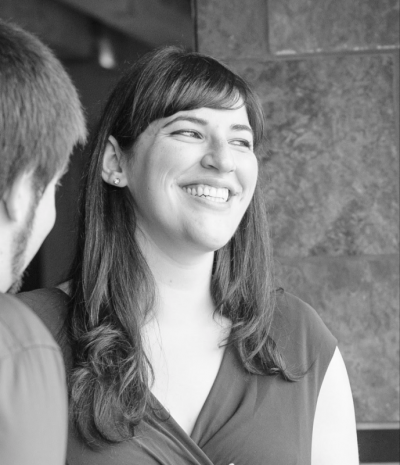 As more and more communications are taking place over social media, messenger apps, and video conferencing tools, controlling your digital traces is crucial. Algorithmic decision-making systems are helping businesses and political campaigns to target you more readily with advertisements and (mis)information. In the face of all of this, protecting your own digital privacy may also mean helping to protect the privacy of your students.


If you'd like to better control your smartphone data, strengthen your passwords, or get wiser to design nudges and misinformation, you might find yourself feeling a bit overwhelmed. Especially if you're short on time, or looking for a simple way to guide your students on these topics, you'll be wondering: Which quick steps are the most impactful? Is there an all-in-one resource? Where do you even begin?


The Data Detox Kit by Tactical Tech is a simple, accessible, and holistic resource available online and in printed formats giving you bite-sized tips to control your digital privacy, security, and well-being in ways that feel right to you. Available in 20 languages (and counting), the Data Detox Kit guides are full of interactive resources, downloadable PDFs, and most importantly concrete step-by-step instructions you can easily follow over your coffee break or in a classroom.


Let's take a look at each section in more detail!
Increase your online privacy
Whether you're looking for a guide on how to de-Googlise your life, renovate your social media profile, or control your data in the run-up to an election, to name a few, look no further than the privacy section. Here, you'll learn about the personal data that's most commonly collected and sold by data brokers, and how to make impactful changes to improve your online privacy.


Secure your data
No matter if your skills are low-tech or high-tech, digital security is a topic with which everyone can better acquaint themselves. In this security section, we walk you through how to strengthen your passwords and screenlocks, as well as what to do if your data has been breached, among other topics.


Enhance your digital well-being
In the wellbeing section, you'll find a variety of topics to suit your interests. From smart habits for using your smartphone, to learning how to spot design nudges, misinformation, or more specifically health misinformation, we invite you to explore the guides and choose your own Data Detox journey.


A Data Detox Kit for young people
Looking for interactive resources to share with middle and high school students (ages 11-16)? Check out our Data Detox Kit x Youth resource for printable activities you can use in the classroom or at home to help young people take control of their tech and think about different aspects of their digital lives.


Give the Data Detox Kit a try now, starting with one of the 5 simple steps you can take to control your smartphone data:


Tidy Up Your Apps
Your social media apps, games, and weather apps are interested in your data … and they may be collecting quite a lot of it.
Cleaning up your apps can make a significant difference in how much of your data you're putting out there, and that can affect how much companies may collect and use your data to make assumptions about you. For many apps, there's an alternative out there that performs a similar function, but doesn't collect or sell your data to others.
If it feels overwhelming to replace the tools you use, just start with one or two. For starters, look at your browser: can you replace it with Firefox, Chromium or another more private service?


About the Data Detox Kit
Since 2017, the Data Detox Kit has been brought to life through workshops, activities, and events in classrooms, libraries, conferences, offices, and community centers around the world. It also forms part of the award-winning, immersive, self-learning exhibition The Glass Room, visited by 100,000 people globally last year. Keep an eye out for new articles, features, translations, and multimedia set to be released in the coming months – and for the presentation by Safa Ghnaim at OEB 2020 this December.