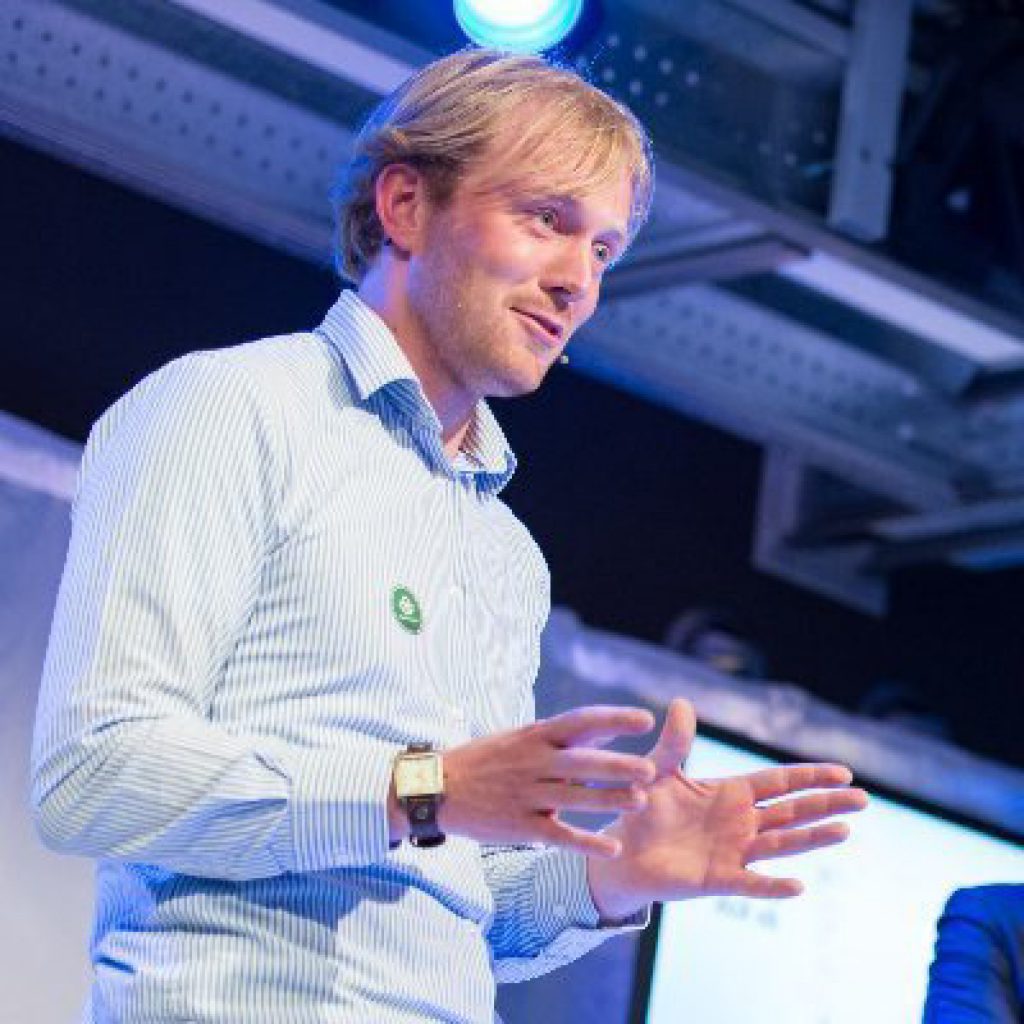 A dream to build a Tomoe Gakuen
My job allows me to have great, insightful conversations with lots of teachers, instructional designers, and administrators working in various higher education institutions. Among those talks, there is one story that captures my attention that I want to share with you here. The story is from a young university lecturer with 3 years of teaching experience.


My dream to pursue teaching was sparked when I first read "Totto-chan: The little girl at the window". Written by Tetsuko Kuroyanagi – a famous Japanese TV show host, the novel gives a truthful description of her education at the unique primary school Tomoe Gakuen, managed by headmaster Kobayashi.


Tomoe Gakuen, a tiny school with classes made from old railway carriages, and only 50 "non-standard" students has forever strengthened my belief and passion in building an ideal education. Education, for me, should be the process that caters to individual difference, diversity; instills a sense of motivation and engagement; as well as allows for self-development.


This belief has been with me throughout my school years, and until I graduated with an honored degree in Teaching.


However, reality turned out to be so different from my imagination. Never would I have predicted the fatigue of reiterating one lesson over and over, the frustration of engaging my uninterested students, the burden of grading assignments at midnight, or the trouble with administrative regulations.


And then COVID-19 happened without any warnings. My bedroom becomes my teaching office, blackboards are replaced by laptops, and my students are separated by the tiny zoom window instead of lecture desks. Such changes are so rapid, so overwhelming for me, for my colleagues, and everyone working in education. Quite often I stare at all the blank zoom windows and ask myself: What would Mr. Kobayashi do in this situation? Would he be able to build a virtual Tomoe Gakuen? I'm still teaching, but my students are drifting away.


The struggle that this teacher is going through is the same struggle experienced by thousands of other teachers around the world. Each lesson is a true battle to live up to students' expectations, to create enough motivation and engagement. Now that learning is moving online, teachers find it even harder to connect with their students and deliver positive educational qualities.


The problem doesn't lie in digital transformation, or the pandemic; however, it is the passive, one-size-fits-all course design that has always driven students away from real learning.


In a "one size fits all" classroom, the teaching curriculum remains static regardless of learners' diversity and contextual differences. When transitioning to online education, universities have been trying hard to shape the virtual classrooms in accordance with the face-to-face ones, in the hope of maintaining consistent educational quality. This simply doesn't work. Unlike traditional classes, online learning presents a different educational setting, with students' different needs coming into the foreground. Such dissimilarities then require a complete shift in pedagogy, which means changing the teaching frameworks, teaching methods, assessment and feedback process [1]. Failing to cater to such dissimilarities would result in learners' disengagement, and eventually reduced willingness to learn and study.


To create educational transformation, we need to change pedagogy with innovation and creativity. While teachers have all the knowledge and great ideas to initiate pedagogical changes, they still need the right vehicles which allow for putting ideas into practice. Therefore, I am determined to fill this gap, by offering out-of-the-box solutions – pedagogical technology.


When the learning moves beyond the physical classroom, will education be the same?
As another online semester resumes due to the pandemic, problems continue to emerge. Everyone is struggling with this transition, from students and instructors to school administrators.


For students, it is the feeling of misorientation, increased depression and anxiety. Online learning deprives students of direct social contact, and prevents them from engaging in a 'real' community. A distracting study-from-home atmosphere, slow internet connections, and other technical issues do push many to the limit. Students now face the uncertainty of their education.


For teachers, it is the challenge of technological adaptation, plus pedagogical adjustment when switching to online classrooms. Furthermore, dealing with students' decreased engagement while having to maintain mental stability is another nerve-racking issue.


And for educational leaders, it is the battle to ensure a smooth transition to online education without compromising the curriculum, and to handle the financial troubles caused by dropouts and study delay.


Amid this educational chaos, who or what is to blame?


Is it the COVID-19, or technology, or is it part of the digital transformation accelerated by the pandemic?


If the pandemic and technological advances are to blame, then how come many universities still perform well while others suffer?


For example, Arizona State University has been rated as the most innovative university in America, with 40.000 online freshmen out of 110.000 new enrollments. The University of Vermont established an automatic platform within two weeks to support delivery of internal communication during the pandemic [3]. These two are just among several higher educational institutions that are managing to thrive during this difficult time. The key to their achievement lies simply in a creative mind, and the determination to cultivate the best learning environment for students.


It is not about online vs face-to-face education, or how the pandemic has put us at a disadvantageous position. What matters is whether educators are flexible and innovative enough to adapt to educational changes, thus creating positive educational values. Sending students a 2-hour pre-recorded lecture, or posting long assignments on the LMS are often ineffective. Technology does not drive education. Learning is directly influenced by the pedagogical approach, and course design facilitated by teachers and instructional designers [2]. Technological affordances are only beneficial if they are put in the right hands, with the right mindset.


Thinking back of Tomoe, the old railway carriages wouldn't have become such a wonderful school had it not been for Mr. Kobayashi, with his passion to connect with students and create a true learning community.


Educators and school leaders are the key drivers behind education, who can initiate learning transformation by changing the pedagogy. This process is indeed challenging; it therefore requires a tremendous amount of support and assistance. Heroes can't triumph over their adversaries without the proper training and equipment, and the same applies for teachers. FeedbackFruits is founded upon this belief: to help educators create the best course design that cultivates a strong online learning community.


Towards a virtual Tomoe
I co-founded FeedbackFruits with a strong belief in the role of pedagogy in creating a more democratic society. This entails changing the traditional design of education, by harnessing technological power. A pedagogical tool suite with 11 online learning solutions was then developed, to help drive students' engagement while increasing teacher productivity in online classrooms. These LMS plugins allow teachers to facilitate continuous peer/group feedback, students' online interactions, and collaboration in group projects.


Since our foundation, FeedbackFruits has reached out to universities worldwide and offered our pedagogical solutions to support innovative educators, the real heroes of educational reforms. The more FeedbackFruits venture into higher education, the more certain and passionate we feel about our mission. Teachers, instructional designers and administrators are using our tools to create impactful online pedagogy.


Griffith University has been closely collaborating with FeedbackFruits and using our tools to elevate their LMS platform. As COVID-19 breaks out and classes move online, the university faces a problem of delivering remote lectures to large-size classes. 20 – 50 students is not a problem, yet it is challenging when the number goes over 100. Teachers from Griffith face the issue of conducting a 12-week introductory course for 550 first-year students majoring in healthcare. To handle the issue of learners' engagement, and diversity, the instructor decided to implement anonymous group feedback using our pedagogical tool – Group Member Evaluation. Students are required to self-reflect, and give comments on their teammates' performance based on teacher-designed rubric. The entire feedback process remains anonymous, thus contributing to 15% of the overall score of the course. Overall, Griffith successfully leveraged students' engagement, diversity and feedback processing time, by being innovative and utilizing pedagogical technology. The teachers showed great appreciation towards the capacity of our pedagogical tools. In their words:


"Group Member Evaluation was a great tool for a large cohort, it was easy both to manage and set up."


Create long-term happiness and lifelong learning
Moving to online learning isn't easy, but it is certainly worth the effort. That's why FeedbackFruits is determined to help teachers establish strong connections with your students during this transition towards online learning. We believe that positive changes in education can only be exercised via changes in course design, which is driven by educators. In the journey to transform pedagogy, FeedbackFruits wishes to be teachers' sidekick and equip our heroes with the best educational equipment to solve the educational challenges and create an ideal virtual Tomoe.


Ewoud de Kok is speaking at OEB20 on Transforming Online Course Design for Meaningful Student Engagement on Tuesday, December 1, 2020 10:00 AM to 10:15 AM CET.