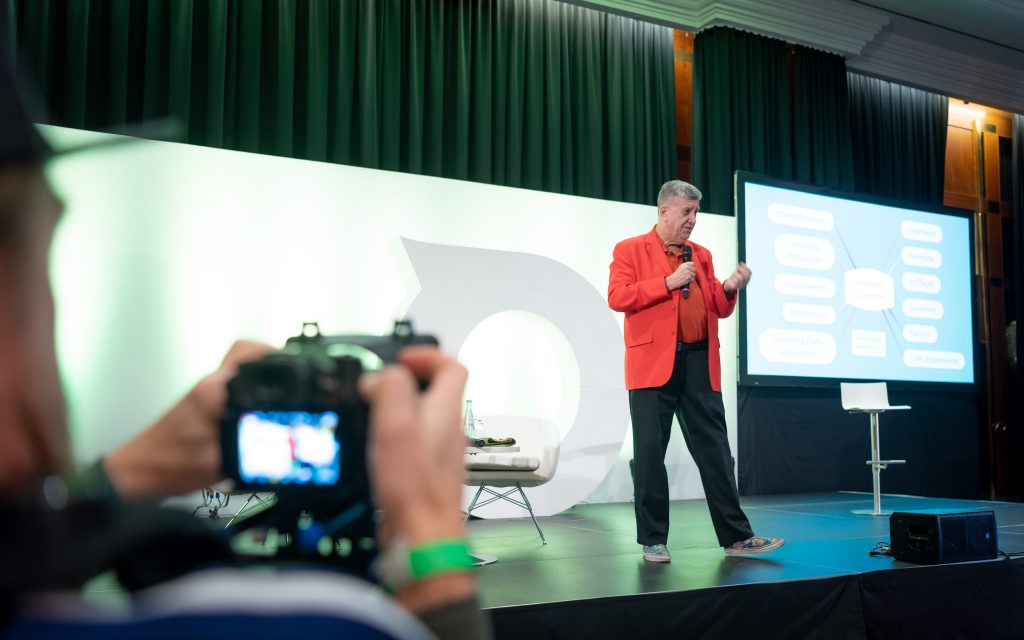 The Spotlight Stage returns to OEB Global, Europe's top education and learning technology event, Berlin, 27-29 November; Spotlight Stage to be opened by social age writer and commentator Julian Stodd; promises left-field inspiration, entertainment and provocation from edtech experts.


OEB has announced the lineup for its Spotlight Stage, running throughout OEB 2019 and offering a rolling programme with highlighted talks, interviews, debates and more, led by edtech experts.


The OEB Spotlight Stage is being opened by Julian Stodd, writer, artist, explorer and consultant at Sea Salt Learning, on Wednesday 27 November from 18:00 to 18:45.


Julian will pick up this year's overall topic at OEB 2019 – 'Discovering Learning' – and is the first of ten inspirational speakers who will take to the Spotlight Stage during OEB 2019.


To move beyond exploration to discovery is an exciting prospect and the idea of discovering learning within a world where learning now has no limits is thrilling. Julian's session raises the bar high for the potential of technology enhanced learning and training by turning anticipation into action.


In addition to OEB conference delegates, Julian Stodd's opening session on the Spotlight Stage is open to the exhibition's visitors and OEB is providing free drinks during this session.


The Spotlight Stage promises left-field inspiration, entertainment and provocation, and is available for delegates to pop in throughout the OEB 2019 event. The lineup of inspirational speakers will include:


Julian Stodd, writer, artist, explorer, and consultant at Sea Salt Learning, UK: Spotlight Stage Plenary: "Discovering Learning"
Mike Sharples, Emeritus Professor of Educational Technology at The Open University, Author and Lead of the "Innovating Pedagogy" Reports, UK: How to Design Digital Learning at Scale
Eric Sheninger, International Center for Leadership in Education (ICLE), USA: Learning Transformed: 8 Keys for Designing Tomorrow's Schools, Today
Steve Wheeler, Learning Innovations Consultant, UK: Is There Space for Learning in the Workplace?
Ulrich Weinberg, Director of HPI School of Design Thinking at Potsdam University, Germany: Design Thinking 4.0: First Steps towards a Post-disciplinary Future
Nik Gowing, author, former BBC World News presenter and visiting professor at Kings College and Nanyang University, UK: Thinking the Unthinkable
Lizbeth Goodman, University College Dublin, SMARTlab Digital Media Institute, Ireland: AR, VR, MR… What is the Future of Inclusive Education Using XR Tools?
Jef Staes, Red Monkey, Belgium: Social Validation, the End of the 'Diploma Paradigm'


Registration for OEB 2019 is available via the event website.