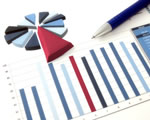 Online Educa Berlin and Towards Maturity have launched a new study that investigates technology-enhanced learning in organisations across Europe. 
Online Educa Berlin, the world's largest global e-learning conference for the corporate, education and public service sectors, together with the UK-based consultancy Towards Maturity, invites HR professionals and corporate learning technology experts to take part in a unique benchmark study on learning approaches.
The study wants to uncover what learning approaches are making a difference in organisations across Europe, investigating what technologies are being used in corporate environments and what skills are most likely to be e-enabled. How is social media changing the face of learning and development? How can organisations develop and build their learning culture? These and other questions should be answered in an online questionnaire at:
https://www.surveymonkey.com/s/OEBBenchmark
The research targets those responsible for implementing learning technologies in businesses. Participants will receive a free copy of the final report providing an industry comparison that helps to improve business results. The survey closes in August. The final report will be published by the end of August.
Towards Maturity's benchmarking practice provides independent advice and support in applying learning innovation to accelerate business performance. Uniquely among research-based organisations in this space, Towards Maturity leverages the wealth of data provided by its ongoing benchmark survey – an internationally recognised, vendor neutral, longitudinal study which is based on the input of over 1200 organisations and 3000 learners since 2003 which powers an authoritative standard of measurement, the Towards Maturity index.