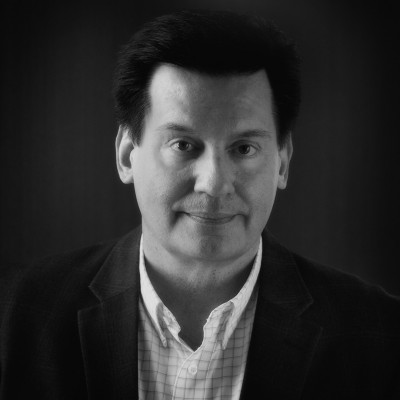 Plenary Keynote Joe Pokropski is a global learning & development executive who is passionate about helping organizations improve performance through innovative training practices.  He advocates for "learning at the speed of need" by championing performance support solutions that bring education closer to the business workflow. Read on further his answers to our speakers questionnaire.





1. Who, or what, was your most important teacher?
Too many "who's" to mention so I'll answer with a "what": Experience.  Experience has been the best teacher – particularly when things don't go as planned or even fail.  These are the moments when you really get to  learn.  How did you react?  What did you do to figure it out? Of course, experience is also at the heart of any lifelong learning journey.








2. What were your best subjects in school?
I was fortunate and generally did well across the board. My interests at the time had me lean more toward the creative arts like writing, music and so on. I was marginally interested in what we call STEM subjects today. In hindsight, I wish I had been more invested in science and math.


3. If you could try out any job for a day, what would you like to try?
Billionaire investor.


4. Which technology, in your view, had the biggest influence on the way we learn now
It would be hard to deny that the emergence of the internet fundamentally changed the landscape for learning. In less than a generation we suddenly consume news, entertainment and education in ways vastly different from just a few years before.


5. What is the coolest gadget / technology / tool you have seen lately?
I'm very interested in seeing how we can leverage AI and machine learning in our L&D toolkit. Still early days but it holds the promise of expanding the learning fabric so much further than our previously limiting technologies like learning management systems.


6. What current learning trend do you think will have a lasting impact
For workplace learning at least, I hope it is the move towards performance consulting and aligning with our business partners for a shared strategic success. Pushing learning closer to the workflow and contributing to performance improvement at the "sharp end of the stick".


7. What would be the title of your autobiography?
"It Was All Part of the Adventure".


8. Who would you recommend in the Learning World to follow on social media right now?
For workplace learning, performance support and reimagining the classroom my gurus are Bob Mosher and Conrad Gottfredson. For a broader view of HR, learning and the future workplace check out Jeanne Meister.


9. What was your first thought about OEB 2019's overall theme: Discovering Learning
My first thought was that it is a bit like back to the future isn't it? Every few years we cycle through the notion of continuous learning. New technologies and movements within the learning community come along and we push the boundaries a little bit more. Some of what we only imagined some years ago is now possible with improved technology and new thought leadership emerges from gatherings like OEB that will propel us forward even farther. It is an exciting time for the learning profession!


10. What do you hope to take away from OEB?
Ideas and connections. The learning community at large are terrific at sharing ideas, works in progress and boldly debating where we go next as a profession. Extending networks, making these connections and hearing from the best and brightest the industry has to offer is why I'm here. Circling back to question #1, it is experiences like OEB that help me learn.