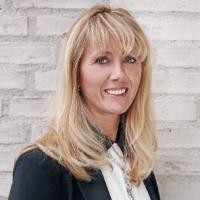 Plenary Keynote Heléna Bargiel is a highly-engaged professional with a talent for taking innovative projects and teams from concept development on a global and regional level to sustainable business in local markets. Heléna is focused on finding new ways to learn on the fly and differing learning styles at LEO Pharma A/S. Find out more about her from our speaker questionnaire.


1. Who, or what, was your most important teacher?
My grandmother. She told me that it's up to me what I learn and what I do and how I share my knowledge.


2. What were your best/worst subjects in school?
Best: science answered my why-hunger while linguistic satisfied my curiousness
Worst: admire everybody that could master volleyball


3. If you could try out any job for a day, what would you like to try?
Follow Martin Luther King the day he had his famous speech


4. Which technology, in your view, had the biggest influence on the way we learn now
Smartphones


5. What is the coolest gadget / technology / tool you have seen lately?
Considering my background this is where I am struggling to choose only one: 3-D printer. Just imagine all the possibilities and impact on i.e. infra-structure, business today and daily life. I am curious about how the nano-technology will change the world as we see it today, including new ways of learning.


6. What current learning trend do you think will have a lasting impact
AI to predict scenarios and VR to train for the those in a safe environment


7. What would be the title of your autobiography?
"What I did with things I learned"


8. Who would you recommend in the Learning World to follow on social media right now?
Charles Jennings. He has been in this area for many years and is still embracing new ways of learning and ahead in many of the L&D topics.


9. What was your first thought about OEB 2019's overall theme: Discovering Learning
Painting the future on a blank (virtual) sheet


10. What do you hope to take away from OEB?
My hopes are to meet dedicated, inspiring people, sharing experiences, finding new ways on how to learn on the fly addressing different learning styles linked to business impact.