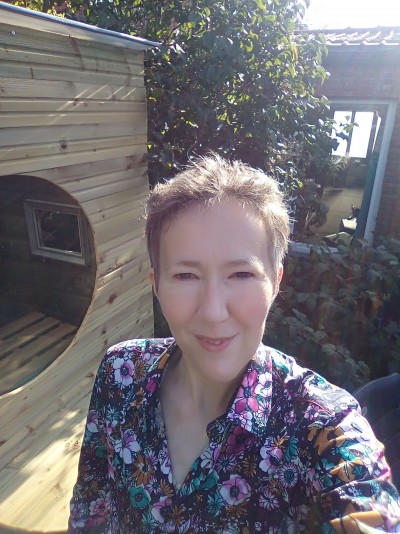 On Wednesday, December 1 at 17:45 OEB will kick off with the Plenary "Join The Innovative Learning Arena: Let's Battle It Out!" at which all participants are invited to share their ideas on the best learning methods of 2021. We caught up with its host, "master of show" Inge de Waard of EIT InnoEnergy, to find what's so special about this session.


First of all Inge, our overall theme this year at OEB is "Learning Resilience". What does resilience mean for you – and how does this connect to the Plenary?


To me, Learning Resilience is about being open to new challenges, new ideas and comments. In a sense I am connecting these two words to the concept of possessing a growth mindset. If we are open and dare to explore new challenging "novelties" that we encounter and we dare to listen to others, then we are no longer alone. We are connecting and learning with open minds, which I believe is what makes us resilient.


The agenda includes different formats (from workshops to discovery demos to panels and more) Can you tell us a bit about the format of this Plenary?


The format is based upon volunteers who dare to grab a mic and put themselves and their ideas about the most useful or meaningful learning methods or technologies out there. Why is this so important? From my experience I know that a lot of learning at OEB will be informal. At OEB you learn by connecting to people, by listening to other participants, by visiting the exhibition booths and by seeing something new. In short, by engaging with peers and with opportunities that are out there. This format will be a dynamic kick off in this spirit. It's going to be a platform where anyone can say "this is what I think, what do you think?". It will be based on argumentations, but has an element of playfulness too. By involving everyone we will be able to compare our notes on innovations: human learning innovations, technological learning innovations, or combination of both. The format is bound to trigger curiosity too, as it will make people visible. We are all here to contribute and can all speak out and go up to each other to say "I liked what you said, and I want to discuss this further". This will be an incredibly positive way of reconnecting and sharing ideas after a prolonged time when we have all been in more isolated spots.


Certain mega-trends will definitely be part of the OEB agenda. With this Plenary focusing on learning approaches, do you expect a specific trend will be discussed?


Everybody comes from different contexts, sectors and countries and will base their input on their frameworks. I believe that the trends that we will be discussing could lie anywhere on the gliding scale between the human side and the deep technological side of learning. These extremes are not mutually exclusive of course, as it's their combination that enhances learning. We have an increased level of understanding of online learning and are providing learning or learning/training support across distances, virtually, which would be impossible without innovative technologies. At the same time we are aware of differences between online learning and face to face learning. Issues around online trust and "reading" people in order to understand different viewpoints are crucial too. I look forward to being surprised by the topics that will come up, but expect that they will be varied and could lie anywhere along this line.


What are the three main things that the audience will take away from attending this Plenary?


First of all, they will hear about new learning innovations. Secondly, they will become part of an experience: that's the idea behind this format. As a participant you can take part or you can relax, or you might think that you will just listen and relax but get the urge to comment and stand up and respond. You'll be able to share if you agree with colleagues, or if your perception is completely different and why. Thirdly, I think that the audience members, as "learners" will be able to reflect upon what will be shared. The Plenary will help you understand certain approaches and methods better and hopefully trigger your curiosity.


Sign me up, I am ready to join! I think I would like to actively participate: should I prepare something?


That depends on your character, of course. But if it were me, I would prepare. I would build a three minute pitch on the method I have in mind which I really want to share with the audience as "the best learning solution" or "the must-do/try learning method" of the last year. And then as soon as the floor opens, I would raise my hands and get a mic to get that pitch out there, into the "arena". That's what I would do.


That's great advice Inge, thank you. As a final question, could you let us know what you personally hope to take away from this year's OEB?


Well, to be honest, I always put the event in my agenda for the simple reason that if I go there, over the course of a few days, I ignite my own curiosity in learning. I go to OEB and connect with many people and become fuelled by new knowledge. I've noticed in the past that after 3 intense OEB days I'm totally exhausted. But then, as one or two weeks pass, I realise that what I've seen or what I've heard at OEB makes sense and "clicks" within my own daily working context. It's very useful and I get a lot of "returns" from the time I spend in Berlin. In all honesty this is how it feels – and what I hope to take away from this year's conference too!


Thank you very much, Inge.


Read more about the session and make sure to join us: doors will open on Wednesday December 1, 2021 at 17:45.