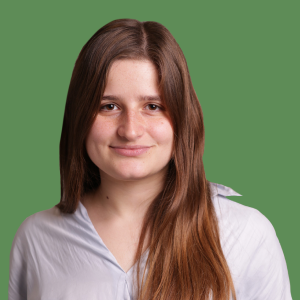 The pandemic brought many previously-overshadowed issues to the fore, but perhaps the most pressing of them was retaining the quality of education across diverse, often unfamiliar, learning contexts. Educators and students alike, frustrated with constant uncertainty and lack of adaptive resources, are certainly not in the right headspace to maintain high-quality learning, let alone improve it. And the pandemic, instead of withdrawing, keeps charging ahead.


Remedying this impasse would require learning design to suit all classroom setups and accommodate the needs of diverse learners, all at the same time – after all, effective pedagogy is never one-size-fits-all, but rather an inclusive, adaptable framework. In order to untie this Gordian knot, institution leaders and educators must adopt a flexible approach to learning that embraces the rise of accessible setups such as blended, hybrid, and HyFlex. Flexible course design, as defined by Kevin Kelly, comes in many variations, which "include different combinations of in-person, real-time remote and asynchronous course delivery, as well as different models such as offering learners a choice and putting students into rotating cohorts" (3). Effective adoption of flexible learning involves providing students with a choice of the pace, place, and mode of their learning, and retain the quality of teaching across each of the available options, as to reliably support all students and cultivate a deeper learning experience.


At FeedbackFruits, we aim to help educational institutions by developing an all-in-one suite of pedagogical solutions for engaging, effective learning in any classroom setting. But for these solutions to have a meaningful impact, they cannot be created in a vacuum, but rooted in the lived experience of educators. This is why we continuously connect and collaborate with the higher education community to learn about their insights and bring them to life as part of our Edtech DoTank.


With our collaboration and research, we were able to exchange important ideas and identify some of the best strategies for implementing flexible pedagogy, and how FeedbackFruits can support this process.



1. Focus on the interaction, not the setup

When choosing the appropriate post-pandemic course setup, a natural dilemma comes to mind – which modality should I promote for the betterment of students, asynchronous or synchronous? Instead of committing to this dichotomy, it is better to foster simple yet meaningful interactions that work in both settings, advise Beth McMurtrie and Beckie Supiano (4). Shifting the focus from set-in-stone, rigid course design, into adaptable, interaction-focused activities offers educators and students the flexibility to be guided by the learning goals, while still prepared to optimize along the way.


This approach was successfully brought to life by instructors at Eastern Nazarene College, who used FeedbackFruits' Interactive Presentation tool to enhance interaction and participation in a series of hybrid courses. The tool allowed the instructors to intersperse multiple-choice and open-ended questions in the lecture presentations, thus boosting interactivity of and active engagement with the course materials. With the broad, overarching learning goals of applying, analysing, and evaluating data in mind, instructors prepared each Interactive Presentation activity just before the session, adjusting the focus to the progress of the course and students' needs and used the open-ended questions as basis for class discussion. Due to this flexible, personalized approach, instructors ensured that students meaningfully interact with them, each other, and the course materials.



2. Embrace peer learning and formative assignments

Peer learning is one of the most effective ways to enhance student engagement, but its benefits exceed far beyond in-class participation. If properly implemented, peer learning can strengthen the comprehension of the course material, foster students' collaboration skills, and improve motivation (2). The benefits of peer learning are highlighted by the rise of online and mixed classrooms – prompting students to comment on each other's work encourages offline interaction and exposes them to diverse points of view, thus contributing to a strong learning community, no matter the classroom setting. In our experience, the amount of work that is required to ensure quality feedback often results in instructors' unwillingness to adopt feedback-focused learning solutions. It becomes increasingly clear that in order to cultivate quality peer feedback, both teachers and students need to be ready to change their mindset as well as be provided with the right tools.


Our Peer Review tool, which enables students to provide feedback to their peers on deliverables, has been used by educators at the University of Adelaide to stimulate rich and reflective feedback on written assignments in a hybrid course. Upon evaluation, the tool was noted to have inspired students to generate constructive, detailed, and actionable feedback, while having reduced the instructor's workload at the same time. As a result, not only did the students' work improve, but their feedback quality and communication skills as well.



3. Target lifelong skills

In order for learning to have an impact beyond the classroom, course design needs to encompass the development of students' lifelong skills. Lifelong skills such as critical thinking, collaboration, or communication, while not always directly related to the core learning content, have an overwhelmingly positive impact on students' performance, future professional success, and, crucially, their transition into conscious, active members of the society. (1, 5) While the ambiguous nature of lifelong skills might deem them unsuitable for the role of learning objectives in traditional course design, a flexible approach allows educators to create an environment that stimulates the acquisition of higher-order thinking with collaborative learning activities, such as group work or peer assessment.


Educators at Utrecht University embraced the importance of lifelong skills and used FeedbackFruits' Group Member Evaluation tool to help students develop their teamwork, communication, and critical thinking skills in their BA-level hybrid course. With the tool, they created a flexible rubric with 5 levels and criteria such as problem-solving, focus/dedication, and attitude, with space left for additional comments. As a result, students were encouraged to collaborate more and critically reflect on their own and their group's teamwork process, thus laying the groundwork for improving these processes. As for the educators' side, the instructors gained deeper insight into students' needs and performance, allowing them to provide everyone with timely individual support.



Flexible course design with FeedbackFruits

Flexible pedagogy entails some challenges, but it also presents an opportunity for a more engaging and inclusive learning. With the help of pedagogical technology, higher education institutions can upgrade their online learning infrastructures to reliably support effective educational practices and cultivate a deep learning experience in any setting. In our session, we will dive into four stories of successful digitization achieved by four centres of teaching and learning with the help of FeedbackFruits. FeedbackFruits is an ed-tech company, founded in 2012 at the Technical University of Delft, in the Netherlands. Deep inside a small room of the Physics department, the now-CEO and co-founder Ewoud de Kok started redesigning his master's curriculum in Sustainability Technology with a clear goal in mind: "In education, communication should not be a one-way only system!" With this goal, FeedbackFruits was born. Since then, the company has become one of the most important drivers towards the transformation towards digital and active learning at the best universities worldwide.


Written for OEB21 by Monika Dybalska. Would you like to learn more about leveraging the power of technology for flexible, innovative pedagogy? Join Feedbackfruits in their session on driving the digital transformation on December 2 at 14:15-14:45 in Room Tegel!


Bibliography:
Colby, A., Ehrlich, T., Beaumont, E., & Stephens, J. (2003). Educating citizens: Preparing America's undergraduates for lives of moral and civic responsibility. San Francisco, CA: Jossey-Bass.
Hattie, J. & Timperley, H. (2007) "The Power of Feedback", Review of Educational Research, Vol. 77, No. 1, pp. 81-112
Kelly, K. (2021), "COVID-19 Update for Fall 2021: Flexible course delivery is a big part of campus re-integration strategies", PhilOnEdTech
McMurtrie, B. & Supiano, B. (2021), The Future of Teaching, The Chronicle of Higher Education, Inc.