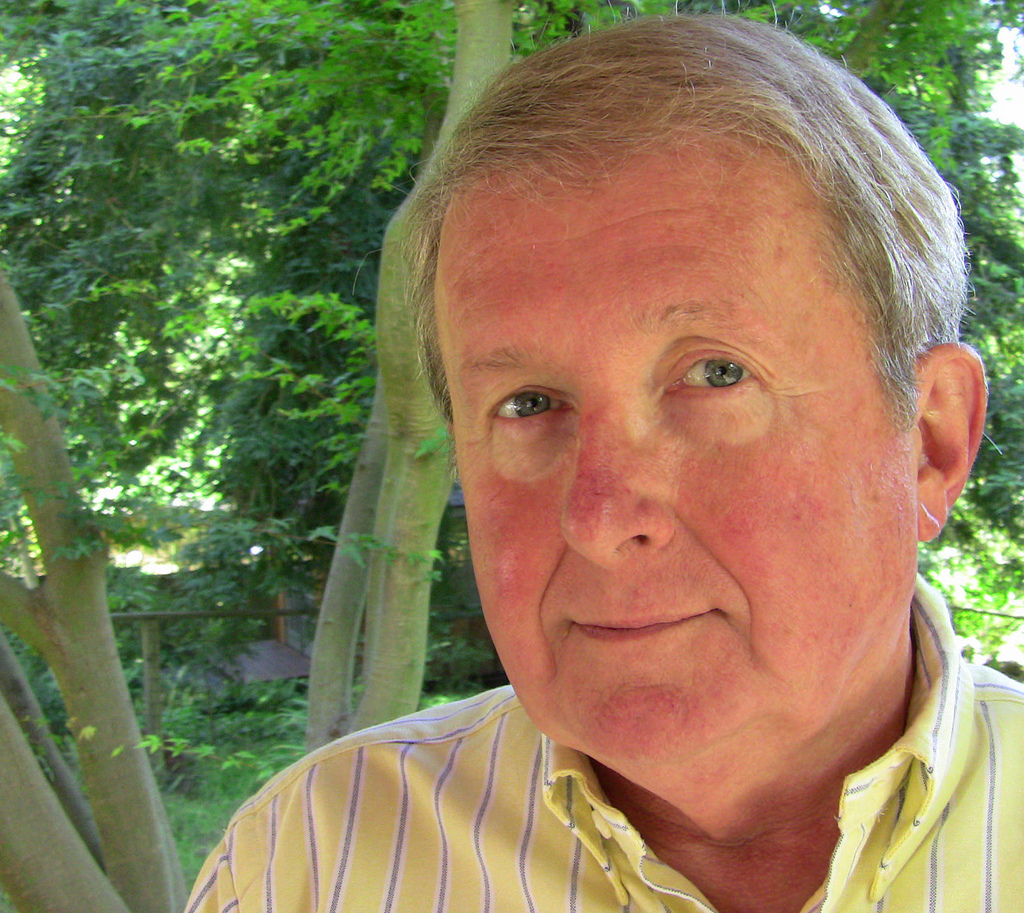 "My calling," said Jay Cross, "is to make people happy. Millions of people. Particularly in the rat race we call business. They deserve more fulfilling, satisfied lives." In the few weeks that have passed since his death, just how successful Jay was in answering his calling has become clear to his colleagues, admirers and many friends throughout the world.
A longstanding champion of OEB and always one of the conference's star attractions, Jay died at his home in California on November 6th. The news of his death prompted a widespread realisation that Jay was a truly extraordinary man; within a few days of his passing, his beloved blogosphere, the forum for much of his most challenging intellectual jousting, was full of heartfelt tributes and expressions of gratitude. Jay was not just a friend to so many people in our industry but an analyst and thinker whose prescriptions have changed the way we think about the workplace, the role of learning in it and the scope of possibility for education in an era of rapid technological change.
Widely credited with being the first person to use the term 'e-learning' on the Web, Jay described himself as "a change agent and futurist," who wanted to create happier, more productive workplaces by distilling the lessons he had learned from cognitive science, social networking, business strategy and psychology. As the author of a pioneering business degree programme at the University of Phoenix and as the CEO of the Internet Time Alliance, he challenged conventional wisdom about how adults learn, becoming a leading advocate of experiential learning and systems thinking.
A tireless thinker and campaigner, Jay was passionate about his calling. His belief in the power of technology as an enabler of transformative learning was absolute. He realised long before the arrival of more recent education experts and "learning gurus" that we live in an age in which the banality of ordinary existence could be transformed by the combination of new media, communications technology and education into a realm of endless opportunity and excitement. The trick was to understand the mechanism of learning, to learn how we learn and to apply those lessons.
Jay's great achievement was as the pioneer and architect of informal learning. He literally wrote the book on the subject and 'Informal Learning,' a series of reflections which evolved from his work on workflow learning, became an influential call for a reappraisal of the way we learn and how it affects the way we work. He compared formal and informal learning to the difference between taking a trip on a bus and driving your own car. In the former you are taken on a set route and your journey is controlled by someone else; whereas, in the latter, you can go where you want, when you want and on a route of your own choice.
Although he never argued that formal learning should be abandoned, he believed that the balance between formal and informal learning was wrong, often with devastating consequences for organisations, businesses and their workers.
Jay realised that, although most learning is actually informal, there has been a bias towards formal learning, which has influenced priorities and budgets. He argued that learners are real people in real organisations, who use learning tools both offline and online. The Internet has created, and continues to create, imaginative new tools which can enhance learning. Social media, blogs, wikis, serious games, podcasts and an endless variety of refinements and new products are driving successful, practical, informal learning. As this is bound increasingly to be the way people learn in the future, Jay argued that it should be taken much more seriously in the world of learning.
His view was that people should be encouraged to take control of their own learning and organisations should stimulate communities of practice, as part of a 'push and pull' system, in which managers 'push,' providing coaching and feedback, and learners learn how to search, create, share and communicate, in order to 'pull' effectively.
This was not some nebulous academic mumbo-jumbo but the result of the deep reflection of someone who was not only a considerable intellectual in his own right but a 'man of the world' too. A graduate of Princeton, where he studied social sciences, and Harvard, where he took an MBA, Jay was rich in experience, a man who was, as one friend remembers, "in equal parts visionary, disruptor, curmudgeon and guru." He knew that performance matters and real business objectives count. "If it doesn't make business sense, don't do it," was his advice.
Born James Calvin Cross in Hope, Arkansas ("in the same room as Bill Clinton," as he later joked), Jay served in the US Army as a young man. The Vietnam War was raging and many of his contemporaries dodged the draft but Jay took a commission in the infantry as a 2nd Lieutenant. During his service he was posted to Germany, a country for which he retained a real affection. He served at the US Army HQ in Heidelberg, where he joined the data processing unit, often travelling to other units in Germany, collecting and organising data for reports. The experience gave him an invaluable early insight not only into data management, but also into the workings of one of America's most idiosyncratic large organisations!
It was during his time in Heidelberg that Jay met his future wife, Uta, who was working for the US Army after leaving university in Germany.
"We met at a New Year's Day recovery party on January 1st 1969, at his BOQ," she recalls. "His bathtub was filled with snow, to chill the French champagne."
At the time, they were both involved with other people and, although they took notice of each other, it wasn't until three months later that Jay called and invited Uta on a date.
"On our first date, he brought me flowers, unknowingly my favourites, and I must say I was impressed by his little green Fiat convertible. After dating for a couple of weeks, I took off to travel through Europe and the Middle East for two months, but when I returned I think we both realised this was serious. We travelled throughout Europe in that little car, including a one month honeymoon, driving from Heidelberg to Marrakech and back."
Uta gave birth to Jay's son, Austin, who survives him, together with another son, James Cross III, from a first marriage. Both Uta and Austin will attend OEB this year and Jay's army of friends at the conference will be delighted to welcome them and join them in celebrating the life of a man whom those of us, who had the good fortune to meet him, will never forget. His calling, he said, was to make people happy and anyone who knew him, worked with him or listened to him will testify, from their own personal experience at least, that he succeeded in doing just that.