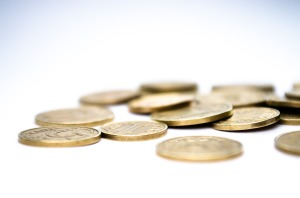 What are the most important needs to be addressed in the current e-learning market? Which specific technologies are displaying the greatest potential for growth? And what attributes are investors looking for in new e-learning ventures? These questions and more will be tackled at the 'Investable Trends in Digital Education' session at OEB, the global cross-sector conference on technology supported learning and training, taking place in December 2015. The panel will feature Michael Hock, a senior investment manager at Holtzbrinck Digital, Sandeep Aneja, the Founder and Managing Director of Kaizen Private Equity, and Dalia Das, Vice President Education at Bertelsmann SE & Co. Kga, and will seek to illuminate the possibilities furnished by the latest education technologies, new business models for digital education and the methods and tools driving modern educational content provision.

By George Bodie

Digital education is fast becoming one of the most important global growth markets. The developing world in particular, whose young populations are increasingly recognising the importance of education and demanding access to it, is driving demand. 'EdTech' represents a solution to this spike in demand, allowing for education to be up-scaled without an attendant loss of quality.
Technology isn't just being used to improve the quality of teaching and students ability to learn however, but is increasingly seen to be changing the very nature of learning itself. This realisation is feeding a growth in the market as institutions seek to keep up with the pace of change. In 2015, the value of the global e-learning market is expected to reach $107 billion, with estimated revenues of $49.9 billion in that year. Developing countries are showing the greatest growth rates, with India, China and Malaysia topping the list, and demand isn't letting up – growth rates are predicted to remain close to 10% in the coming years.
According to panellist Sandeep Aneja, the Founder and Managing Director of Kaizen Private Equity, a firm which specialises in investments in the education sector in India, the country's exceptional growth rate – 55% in 2015 – is symptomatic of a EdTech industry making up for lost time: 'China, the US and India have the largest number of Internet users in the world. However, the education sector in India has a 16% Internet penetration rate as compared to China's 45% and the US's 84%, showing that the e-learning market in India has not picked up as expected'. Today, however, that is changing. According to Aneja, the Indian government's 'Digital India' initiative is providing the necessary 'fundamental base to the e-learning market, and other catalysts are driving growth.'
One particular driver of growth is the mobile market. Aneja explains: 'We believe that of the 55% percent growth rate predicted by the study, the majority will be on mobile platforms with mobile-first products.' The growth of mobile ownership is India and, indeed, across the developing world, means that mobile is increasingly the go-to for digital learning, especially in places where fixed connections remain prohibitively expensive. The Indian mobile market will is estimated to reach 270 – 320 million users by 2017. It follows logically from this, says Aneja, that 'mobile learning applications will be the new C:/ prompt in e-learning.'
Michael Hock agrees that the fastest growth rates lie in the mobile market, and will continue to do so in the near future. Alongside mobile, according to Hock, 'MOOCs have been growing in terms of reach and usage, but still lack a substantial monetisation.' Learning Management Systems and corporate training are 'more mature segments, and will keep growing in a moderate but sustainable way.' As a senior investment manager in Germany, Hock is more familiar with growing EdTech products in more developed markets. According to Hock, learning twenty-first century skills 'with a real practical orientation' such as coding and web design is vital in both developed and emerging countries, however.
Whilst concurring that EdTech's greatest potential role is the massification of education in emerging countries, Hock also points to its ability to allow for continuous learning. The right technologies 'allow enterprises to educate their employees continuously in a more efficient way (regarding both cost and output). Self-paced learning and blended concepts make this possible.'
The Investable Trends in Digital Education session will see Hock and Aneja joined by Daria Das to share exactly these sorts of insights into the state of the e-learning and EdTech markets. Beyond that, it will also be a chance to hear exactly what the investors themselves are looking for in a burgeoning business. Hock, claims that the answer to this lies partially in finding 'a good mixture between passionate people loving the education space and commercial oriented entrepreneurs.' This is a quality often lacking in the education markets, he claims. Aneja asks four essential questions to be asked of a new company: does the founder share our vision of leading the education landscape in their domain – are they creating or enabling a category; what is the potential market of the business; is it providing high quality and relevant education; with our value addition process, can we help the company achieve its true potential?
For anyone currently involved in the e-learning world, or those looking to enter this growth market, this session will provide them both expertise on the current state of the art of the market from some of its key players, as well as the prescience required to make a mark on it.