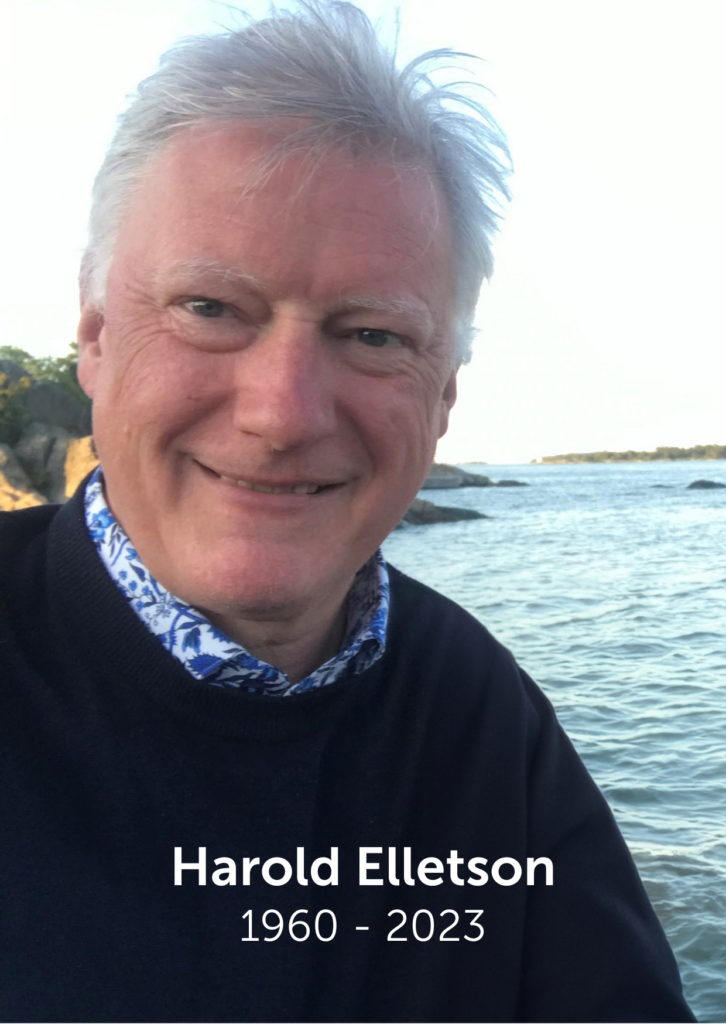 It is with great sadness that we announce the passing of Harold Elletson, an esteemed member of the OEB Council for 17 years and former British parliamentarian.


In 2006, Harold joined the OEB Council and quickly became a highly respected member of the organisation. His most notable contribution to Online Educa Berlin was his initiative for the annual OEB Debate, which he chaired each year with great enthusiasm and skill. He was also an integral part of the OEB's overall programme, offering valuable insight and ideas to help shape the discussion.


Distinguished academic Dr Elletson who was born in Blackpool in 1960 and was educated at Eton, he studied Russian at Exeter University and at Voronezh State University in central Russia. He obtained a PhD in modern European studies from Bradford University and was studying for a law degree at Manchester Metropolitan University at the time of his death.


Harold Elletson had a long and varied career. He had been living and working for the past two decades with his partner Rebecca Stromeyer, founder of OEB ,and with whom he was a co-founder of the Africa Forum on Business, Investment and Security. Harold passed suddenly in the mid-morning of 23 June at Rebecca's country house in the Märkische Schweiz outside of Berlin.


Harold Elletson MP had a long and successful political career, beginning in 1983 when he was first elected to the House of Commons. During his time as an MP, Harold served as Parliamentary Private Secretary to the Secretary of State for Northern Ireland, aiding in the nascent stages of the peace process. He was also a member of the Select Committee on Environmental Affairs, where he helped shape important policy decisions concerning environmental issues.


In 2015, Harold co-founded the Northern Party to advocate for greater representation of Northern England. He subsequently ran as a candidate in the Lancaster and Fleetwood constituency during the 2015 general election under their banner, where he obtained 0.4% of the vote. Following the Brexit referendum in 2019, Dr Elletson encouraged his constituents in Lancaster and Fleetwood to vote for Labour's candidate Cat Smith. This marked a major divergence from his earlier public alignment with the Conservative Party.


In recent years Dr Elletson was chairman of The New Security Foundation, UK and had previously been Director of the NATO Forum on Business and Security, he was the founder and editor of the eLearning Africa Report and the founder of the eLearning Africa Debate series.


Harold, who was a fluent Russian speaker, was also the author of several meticulously-researched articles and books on a various political and historical subjects. In addition, he held the rank of lieutenant colonel in the British army reserve and would periodically provide briefings on developments in Russia and other locations to ministers and commanders.


Harold will be remembered for his passionate commitment, his keen wit and humour, and his unwavering dedication to the learning industry. His legacy will live on through his many contributions to the organisation.


In recognition of his significant contribution to the organisation, the 2023 Global Conference will be dedicated to him. The event will be a testament to his lasting legacy and commitment.


We offer our sincerest sympathies to Rebecca Stromeyer and all those who knew him.
______