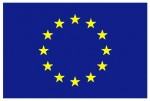 Launched last year, the Europe 2020 strategy is an intricate ten-year plan to revive employment and stimulate the economy of the European Union. Such a plan requires educational goals that are simultaneously ambitious yet tenable, explains Lieve Van den Brande, a Principal Administrator at the Directorate-General for Education and Culture of the European Commission. Her focus areas are "ICT for Learning" and the Lifelong Learning Programme. She spoke to Prue Goredema of the ONLINE EDUCA News Service about the educational dimension of the Europe 2020 strategy and how creativity and innovation in classrooms will be essential for the success of Europe 2020.
What is the role of education in meeting the goals of the Europe 2020 strategy? What are the targets of Europe 2020 in relation to education?
Education, training and skills are really crucial areas for development if the goals of Europe 2020 are to be met, and this has become even more important since the financial crisis. For instance, by 2020, at least one third of all the jobs in the EU will require fairly high skills, so we need a significant and sustained investment in training people. Looking at the five benchmarks of the Europe 2020 strategy, we now have an education benchmark set at European level. That benchmark states that by 2020, early school leaving (dropping out before completing compulsory schooling) should be reduced to less than ten per cent. And 40% of the people aged between 30 and 35 years old should have a tertiary education degree.
Is there a strategy to ensure that that these goals are met?
Both benchmarks are being analysed, and implementation measures are being looked into by the [individual] countries, so very soon we will have country recommendations which will be published, showing which countries are committing themselves in order to reach those two benchmarks. As for how effective Education and Training Europe 2020 has been so far, we are still at the [preliminary] stage where we are working with the individual countries to ensure that their country recommendations are leading to that benchmark.
What plans are in place for ensuring that the EU has enough of those high skills noted in the Europe 2020 strategy?
Well, it's not just about more skills; it's also about the right mix of skills, a good variety. We need to focus on skills that up until now have been less stressed in education, and this is where we need good communication and the coming together of the world of work (industry) and the world of education which, to date, largely have different discourses. What education is trying to achieve and what industry is trying to achieve don't always fit. We need to listen to business and industry, telling us that Europe is suffering from a very serious skills shortage in certain sectors, in particular in healthcare, ICTs and several vocations like technicians and carpenters. We also need many more entrepreneurs, and thus entrepreneurship education, creativity and innovation are becoming essential competences which are requested by industry and often called "soft skills". So to develop these transversal competencies and to ensure that there is variety in the overall skill set, we need better forecasting for future jobs and to find new forms of cooperation between business and training. In bridging the gap between education and stakeholders, we have established higher education-business forums and school-business forums as a way to look at how those two worlds can cooperate better.
The last domain we work on, which is very important, is employee mobility. In the case of true mobility, you are looking at developing skills necessary on a global scale, such as being autonomous, learning languages and developing team-working skills. These are the sorts of skills addressed by the Erasmus and Leonardo programmes. In sum, it is important to keep investing in education and training. It is a shared responsibility between Europe's members.
Do you see any major challenges to achieving these ends?
Achieving those benchmarks is indeed challenging. For example, the profile of an early school leaver is complex. It's not only educational problems that are to blame. Social matters influence early school leaving. There is never any one cause, so if a country wants to act, it has to take multiple measures. All the same, attainment is improving, and though that 40% target for tertiary schooling is quite a challenge, it is still not as high as in the United States which is perhaps close to 47%, I think.
Innovation is an important feature of the Europe 2020 Strategy. The last few years have seen a number of promising technological developments for the classroom, but their uptake has often been limited. What is preventing the use of more innovative methods in the classroom, and what can the European Commission do about this?
People recognise that the role of ICT is important, but it's not yet used widely for daily learning and teaching. In other sectors, like e-government, e-health and e-inclusion, technology has really transformed the sector much more in such a way that new services and new ways of working have developed. This is not the case in education. There is a serious implementation gap in formal education. There have been a number of studies outlining the extent of the problem, for example the Schoolnet study and the EURYDICE survey on the uptake of ICT in schools in Europe. They all describe the seriousness of this implementation gap and the huge difference between the use of ICT by youngsters at home and at school. The difference is really shocking in that at home with their parents, children use ICT extensively and innovatively, but this isn't the case in the educational setting. It's not only in primary and secondary schooling; even in higher education ICT use is limited or used only in very traditional ways.
A key problem behind the poor uptake of ICT use is insufficient pedagogical training and teacher professional development. There is not enough focus on the use of ICT to change their teaching practices, so they simply never acquire sound pedagogical strategies to use ICTs in the classroom. With only basic ICT skills, teachers lack confidence and feel that they are underperforming. They may even feel their students are more able than they are.
So you're saying that the main problem of poor ICT uptake lies in teacher education?
We've seen that in the northern countries teachers in primary schools are starting to receive better training, but we need to promote a new pedagogical approach because if you don't know how to bring it into your teaching practice, you can't get to the point of uptake. Digital competences are not really part of the curricula at present and don't appear in the learning outcomes, and if you look to assessment on its own, you don't find ICT supporting assessment. Surmounting this barrier requires a systematic approach to engage all the actors in education: the school, the parents, the learners, the support people, the head teacher and the teachers. Everyone has to have a view and vision of ICT and how it can enhance teaching and learning. But it must also show up in assessment methods, in professional development, in curricula and in leadership. So you need a whole system approach because if you don't do that, if you just focus on one barrier, you don't get there, and that's maybe why this area has such a huge problem. It is a complex issue.
That gives us a fair understanding of the underlying issues in teacher training, but what practical steps are needed to remedy this? What is the European Commission doing to assist teachers, trainers and policymakers in integrating ICT in education and training?
Empowering Educators for Creative Learning is the title of the ONLINE EDUCA BERLIN 2011 session where the European Union will launch a new initiative entitled Creative Classrooms / Creative Learning Environments. The second term refers not only to primary and secondary education but all formal learning settings. So we'll be looking at the diversity of innovative classroom practices all over Europe. One of them, One Laptop Per Child, opens the way for increasing ICT uptake by enabling a child to own a computer for use at home and at school. While policymakers and decision makers have lots of ideas, they don't necessarily know what works in practice at grassroots level.
Creative Classrooms / Creative Learning Environments will be about dialogue between all stakeholders, using a bottom-up approach for people to share ideas about the strategies being implemented in classrooms across the Continent. We're focusing on current practices rather than what might be possible in the future.
We also have the Lifelong Learning Programme for education and training, encouraging open coordination between member states. For example, we have new a working group ICT and Education, launched in October 2011, where 24 member states discuss the major barriers, teacher professional development and how to bring better digital competence into the curricula. We're looking at how each country tackles the issues by discussing what works in practice so that we learn from each other. This working group will ultimately develop an evidence-based policy handbook, so it ties in neatly with the Creative Classrooms initiatives where we look at practical, grassroots approaches for improving education and training.
There is also the Training of the Teacher programme, and under the Lifelong Learning Programme, we have the e-twinning project which promotes bilateral cooperation. It involves about 150 000 teachers learning how others use ICT in the classroom. The final instrument of note is the e-learning portal which is an excellent resource for those seeking information, ideas and access to the many research papers conducted on these important matters of ICTs, education and training towards Europe 2020.
POL26 Empowering Educators for Creative Learning: A European View will be held on Thursday, December 1st at 14.00 – 16.00. Lieve Van den Brande will present a paper entitled EU Policy for ICT in Education: A New Initiative on Creative Classrooms / Creative Learning Environments.