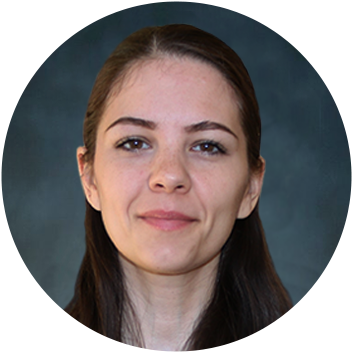 Education can take many forms, be it a traditional learning approach, attending online classes, or the flipped classroom model among others. However, no matter what angle you look at it from, the main characters are the educators and learners.


Based on the traditional learning approach, all students need to learn the same materials at the same time. However, no matter how much of an effort the teacher makes, that can't be achieved. Each student has different interests, preferences, and needs when it comes to their learning. Instead of making everyone take the same lessons at the same time, teachers can now successfully make use of educational technology (EdTech) to enhance teaching while providing an engaging learning environment.


Adaptive learning considers the student's individual needs and strengths, such as prior knowledge about a subject, learning preferences, or any struggle with understanding a concept, and personalises many aspects of the learning experience, such as the method of delivery, the content of the lesson, or the assignment type. When that happens, students are more likely to engage with the learning materials and remember what they've learned.


How adaptive learning works
The learning journey starts with the student enrolling in a class in the school learning management system (LMS).


The system proceeds to assess their previous knowledge through a series of questions related to the course they're about to take. If they answer most of the questions correctly, they get access to the first lesson of the course. If not, they'll be prompted to go through some additional materials to complete before moving on.


Teachers can also monitor the amount of time any student spends scrolling through a lesson, accessing resources, watching videos or interacting with peers through chat functions. This helps teachers pinpoint where exactly a student might struggle within a lesson and provide targeted and timely support.


The system can make personalised recommendations to students based on their progress. For example, if the student gets a passing (but not perfect) grade at a quiz at the end of a lesson, the system can prompt them to revise the parts they struggled with and try again. Alternatively, if a student passes an assignment with a perfect grade, the system can unlock a hidden, more advanced learning module, for bonus points. The LMS collects student learning data all through the learning process and makes recommendations so that the whole experience is a lot more enjoyable.


An adaptive learning system is based on automation, which can be as simple as if-then statements: if a student completes a course, then the system automatically sends a Congratulations! message and a certificate of completion, and/or enrols them in the next course in their learning path. And who creates all these automatic rules within the system? The teachers, of course. They are the masterminds behind it.


What are the main benefits of adaptive learning
One of the reasons why adaptive learning is so amazing is the fact that teachers can create truly personalised learning paths for their students without too much effort. In turn, students can go through the learning materials at their own pace and even retake some lessons if they need to deepen their knowledge. More so, there are a few more advantages that I'll discuss further:


Students progress faster
Adaptive learning works in such a way that allows students to take materials designed for their own particular needs. Their goals are reflected in the lessons, thus making them more eager to complete their materials quicker and get a better understanding of them.


Higher student engagement
Born and raised in the age of technology, most students today know their way around it. Thanks to the fact that online lessons provide enough level of support as well as the appropriate level of challenge, students are more engaged in classes and are eager to learn new things.


Insightful feedback
All online interactions generate feedback. For example, teachers can get an idea of what sections their students usually get stuck in. They can go ahead and tweak them so everyone finds the content easy to understand.


Self-paced learning
The main benefit of adaptive learning is that every student can go through the lessons at their own pace. More so, if the teacher has created micro courses along the way or added small videos, they are a lot easier to consume.


Just-in-time support
There are different ways that educators can give that much-needed insightful feedback to students. School chat rooms or emails are simple and straightforward but video and audio recordings provide a sense of togetherness.


Collaboration and self-direction
Regardless of where learning takes place, people need to interact with each other and create a sense of community. Features such as forums, chat, and recorded videos facilitate collaboration and give everyone a chance to express themselves.


Creating personalised learning experiences in your classroom
As a teacher, you can take full advantage of EdTech to create fully personalised learning experiences for your students. These help support their learning regardless of their age, capabilities, location, or interests.


Video learning can be used in your classroom to empower student choice and make them take pride in their learning. Besides engaging more than listening or reading, videos can give students all the information they need before class. This way, you can easily make the transition to a new lesson and explain harder concepts by asking students to watch the video before class.


For example, for a geography lesson, you could prepare a video about the solar system. While the video explains where each planet is located and talks about their composition, during class you could go into more details such as the distance between them and other particularities they might have.


Gamification is a useful technique that makes lessons fun and engaging for students. Instead of going through the English literature lesson by simply clicking through it, they can be awarded points and badges each time they complete an action.


Games are extremely versatile, and teachers can use them for any class subject. A traditional math class can become so much more entertaining and empowering by integrating gamification elements.


Mastery-based learning goes beyond the "one-size-fits-all" standards that students need to stick to in a traditional classroom environment. Teachers need to consider their students' mastery of concepts instead of scores when designing their lessons.


Completing a lesson is not enough to prove that they have mastered that topic. Instead, students need to build a solid foundation on basic concepts to be able to move on to more complex ones.


Creating authentic assignments for your students
Mastering a topic through personalised learning enables educators to create even more enjoyable content for upcoming lessons. Though, students easily can prove mastery through assignments. Since no two students are the same, it's only natural that they prefer different ways of being assessed.


Some students have no problem with giving a presentation in front of the class, but others would rather create a presentation or fill out a quiz. Even though it might take some extra effort on the teacher's part to create these different kinds of assignments, their time is reflected in the student's knowledge.


Authentic assignments represent real-world problems that allow opportunities to practice or consult resources to solve a certain problem. In other words, an authentic assignment requires students to put into practice what they have learned.


A good example of authentic assignments that work for all grade levels is Debates. You can give students a prompt and ask them to come up with a solution to it either individually or in groups.


Conclusion
It's just a matter of time before more institutions realise the importance of student-centred learning and implement adaptive learning strategies into their classrooms. Encouraging students to learn at their own pace makes them more interested and engaged in learning. More so, they are more willing to collaborate to find out answers to their questions via the school LMS.


Written for OEB21 by Teodora Popa, an EdTech Specialist at CYPHER LEARNING, with more than 10 years of experience in the field. She works with educational organisations throughout Europe to support various e-learning initiatives and will be speaking at this topic at the upcoming conference.