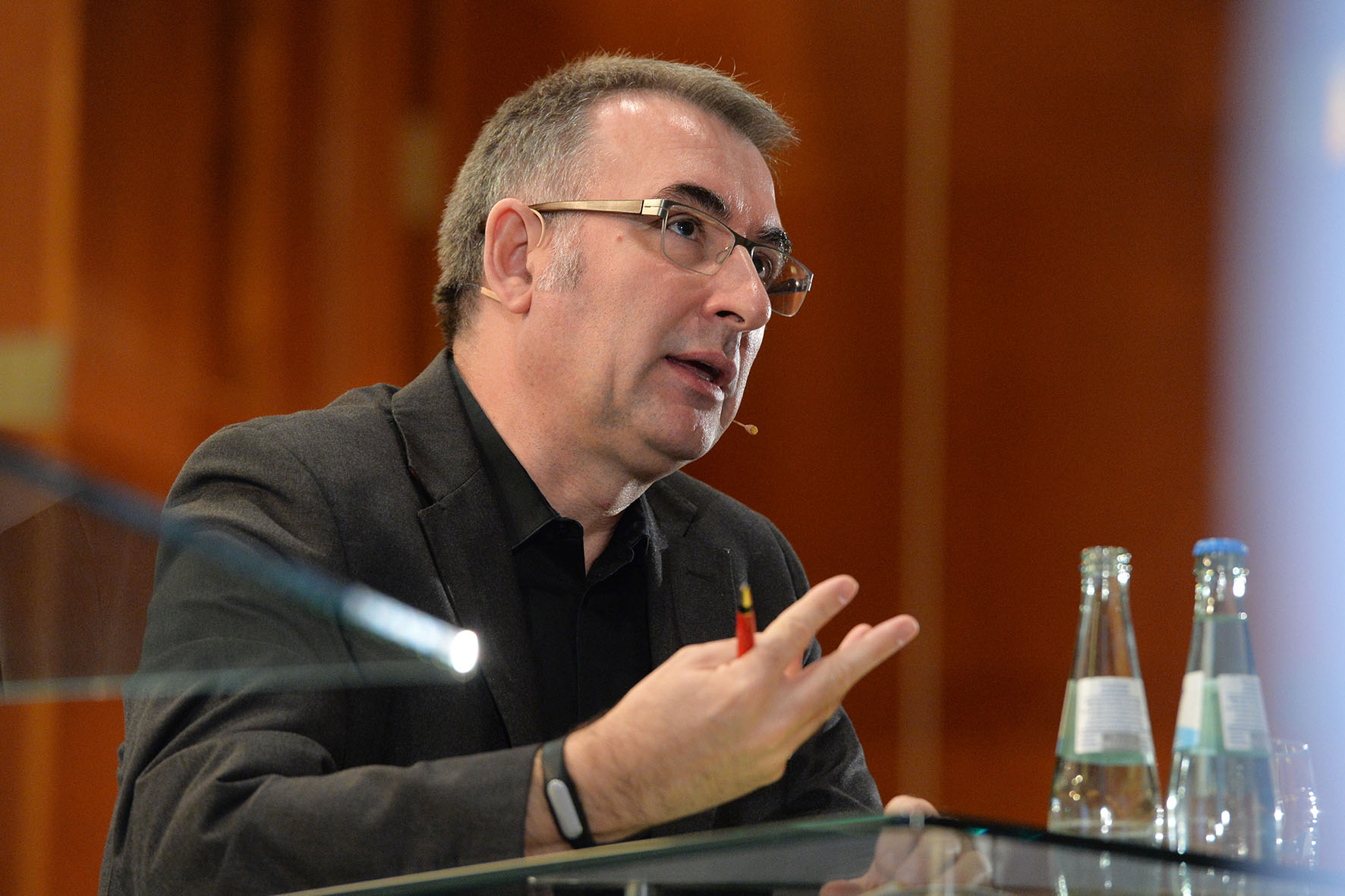 In our busy corporate world it is often challenging for learning professionals today to find ways to enhance employee engagement in an organisation's learning initiatives and provide them with an overall meaningful experience. But Yannis Angelis, Digital Learning Consultant and Global Marketing Director for international healthcare company Fresenius Kabi, says it's worth investing the time: a professionally designed and efficient e-learning programme is the key to employee motivation and improved job performance.
In an interview with OEB Editor Annika Burgess, Yannis discusses the benefits of implementing modern e-learning initiatives, what makes his specialised method so unique, and how organisations can successfully embed learning into the workflow.
In your opinion, what is the value of e-learning for the corporate world?
The holy grail of corporate learning is to improve job performance. A professionally designed and efficient e-learning programme is of strategic importance to an organisation because: it engages and challenges learners, allowing them to master their skills; it meets the needs of the business as it is consistent and available to learners at any time and it is time and cost-efficient.
As for the trainees, we know that people are born with curiosity, which is an inherent motivation for learning. They are also motivated by appreciation, fun and a sense of achievement. A well-designed e-learning course exploits these motivational drivers, engaging learners with an exciting and efficient learning process.
What motivated you to go down the path of e-learning rather than sticking to traditional 'classroom trainings'?
Initially, we considered the economic reasons as well as the cost/time effectiveness that online training offers. Especially for large global organisations, e-learning makes it possible to reach a broader global audience more quickly and efficiently. E-learning training renders an overall reduction in travel costs. In our case, numerous learners from 61 countries have completed several courses successfully. Just imagine the magnitude of travel costs saved. Due to this, the return on investment (ROI) is much higher compared to traditional training.
Apart from the economic profit, e-learning provides greater flexibility for workplace learning to occur, as learners can learn at their own pace, thereby minimising disruptions to the working day. This way, we provide tools for people to ensure their work can be done effectively and with personal satisfaction.
You mentioned a bit about the positive feedback you have received from learners. Can you elaborate on this?
I would love to. Learners reported that they found the courses to be excellent, as they are easy to complete, easy to understand and, most importantly, they fully met their learning expectations and goals. For example, in an e-learning course for a medical device, some of learners mentioned that it got them so motivated they wanted to start selling the product the next morning. Some others said that it was the best learning experience they ever had in their professional lives!
What do you think makes your e-learning courses so effective?
I have created a unique e-learning development method, which is based on the "flow experience" from positive psychology and combines principles and tools from the Gestalt Therapy, gamification and storytelling. When we applied this method we experienced learners' engagement and excitement reaching optimum levels. That's how we got this outstanding feedback. I will talk more about this during my presentation at OEB 2015 in December.
I have one last question for you: Would you be willing to share some of your e-learning development secrets with our readers?
With pleasure! This amazing teaching experience, in combination with the online courses I have been taking for over five years now, has profoundly changed my perspective on organisational training today. Thus, I would be happy to share with your readers my top 10 tips for creating an efficient e-learning course.
10 tips for the successful development of an e-learning course
1. If you aren't already, start by becoming an expert on the product/task for which you are developing the course.
2. Create a story and focus on keeping the flow intact from the beginning till the end.
3. Invite the external stakeholders (agencies, consultants, etc.) to be part of your team.
4. Be a photographer, scriptwriter, storyteller, etc. Save time and money and, in parallel, have fun!
5. Test, test, and test everything, even with unrelated persons, such as colleagues from other departments or even friends.
6. Be professional, yes, but it's not enough! If you want more, you must also focus on engagement!
7. Become an active learner. Enrol in online courses yourself!
8. Give a personal touch; display a caring attitude and make yourself present and available for the learners any time.
9. Obtain feedback and share it with stakeholders.
10. Keep it simple! This holds true, no matter how complicated your content is.
Yannis, thank you very much for this insightful interview as well as your useful e-learning tips!
You're most welcome. Thank you for providing me the opportunity to share my knowledge and views.