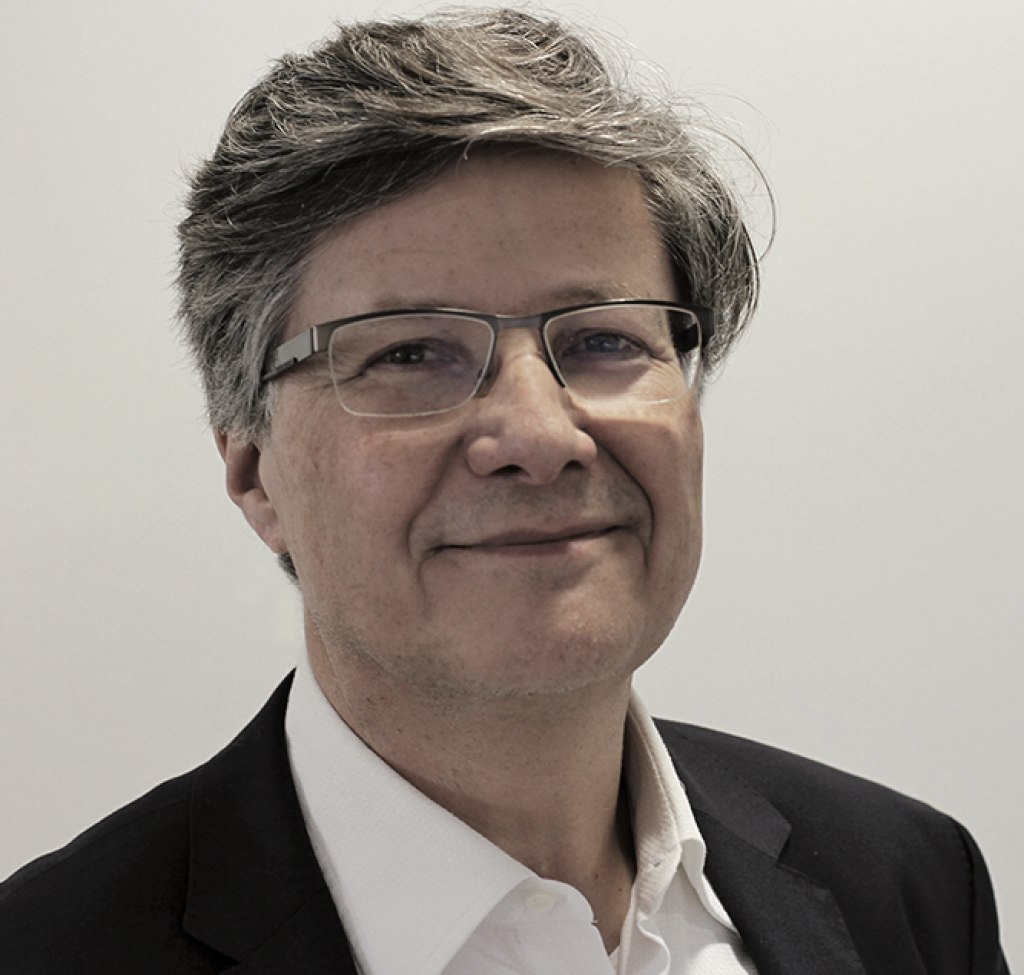 Tackling the skills challenge in Europe requires significant policy efforts and systemic reforms in education and training. European policies have emerged, notably based on pan-European labels and frameworks, aiming at building capacity and increasing quality of education for key transverse skills such as innovation, entrepreneurship and digital skills (e.g., for entrepreneurial education: the EIT Label, Entrecomp, HEInnovate).
In parallel, European Universities networks, may soon emerge as a new paradigm to organize pan-European strategic cooperation and foster transformation of education.

To accomplish the full transformative potential of such policies, a key challenge will, no doubt, be to enable and ensure their adoption at teachers' level, in a change management perspective.
As a network of 17 European universities, implementing harmonized EIT labelled Master and Doctoral programs, EIT Digital faced such challenge. Two organizational instruments were jointly used in the EIT Digital universities network to foster education transformation and capacity building through deep pedagogical cooperation: teachers' communities of practice ('TCoP') and blended learning.
In a broader context, and beyond "digital platforms", may such organizational instruments be a key to ensure policies and institutional strategies translation into actual changes in teachers' practices and transformative effect? Let's have a closer look.


EIT Digital context
As a contribution to addressing the skills gap challenge in Europe, EIT Digital (a Knowledge and Innovation Community of the European Institute of Innovation and Technology, a body of the European Union) offers – in cooperation with its 17 partner universities – European Master and Doctoral programs educating "T-shaped" talents equipped not only with solid Digital technologies knowledge, but also with strong entrepreneurship and business skills, thanks to an Innovation and Entrepreneurship ("I&E") education deeply embedded in the curricula. In the EIT Digital Master programs, I&E education represents 30 ects (European Credits Transfer System) in a 120 ECTS 2-year program.
EIT Digital programs are subject to a European quality system from the EIT (the 'EIT Label'). This quality system is based on the compliance with common learning objectives ('EIT Overarching Learning Outcomes') and other characteristics of education.

In the EIT Digital Master and Doctoral programs, the I&E education is offered by the partner universities and their teachers, in a network of 17 European universities from over 9 Member States.
This is a strong opportunity to achieve the highest quality of I&E education and build teaching capacity in the network by leveraging the richness and diversity of its universities. It is also a challenge as there is a need to transform the courses and change the practices of a large community of teachers, so as to harmonize it and align it with the EIT Label requirements and other EIT Digital strategic orientations.


Developing a "Teachers' community of practice"
To foster and organize cooperation in its network of universities, EIT Digital has developed a methodology enabling deep pedagogical cooperation. It encompasses the co-design, co-development and co-execution of courses and pedagogical material across the universities, leading to a real change in the teachers' courses and pedagogical methods.
As a foundation to this methodology, EIT Digital nurtures and manages an I&E education teachers' community of practice, having representatives from each partner university. They are empowered to share the following responsibilities and activities, with EIT Digital coordination:

(1) Develop and run the I&E education at each participating university,
(2) Jointly define and continuously improve the EIT Digital I&E courses specifications (structure, volumes, learning outcomes, pedagogical methods, …),
(3) Jointly develop pedagogical material and courses implementation guidelines and continuously improve them.

What made this work? The functioning of the TCoP can be analyzed in an organization change management perspective using for instance the Kotter model. It encompasses key success factors: creating a sense of urgency, enrolling opinion leaders and lead users, reducing switching costs, with 'enabling' infrastructure, tools and services; increasing the value perceived from the network, with positive externalities.


The TCoP proved to be instrumental as a way to achieve:
Adoption of EIT and EIT Digital strategy by close to 100 teachers across Europe,
Teachers' willingness to change their courses and teaching practices,
Harmonization without losing network richness and – on the contrary – leveraging it,
Better teaching capacity in the network.


Developing a blended learning strategy in a universities network
Beyond the development of a TCoP, a key orientation for I&E education at EIT Digital has been the deployment of a Blended Learning strategy.
Blended Learning, a term used to describe classes that combine online learning with face-to-face teaching, has been increasingly used in higher education over the last years. Typically, blended courses allow students to first meet the subject matter before class, thus freeing-up in-class time for discussion and active-learning. There is empirical evidence that this way of teaching promotes students learning success and gain of knowledge and skills.


There are specific motivations to use Blended Learning in a network of universities. It is actually a key enabler to:
Harmonize education by using same online contents across the network,
Increase overall quality of education in the network, through the dissemination of eventually scarce knowledge,
Do capacity building: i.e. ease the implementation of courses by new partner universities,
Reinforce the sense of EIT Digital signature and students' community through the EIT Digital educational programs.


The implementation of the Blended Learning strategy in EIT Digital I&E education is original in that:
All online contents produced contribute to EIT Digital I&E learning objectives as jointly specified by the TCoP.
Some of the teachers and universities in the TCoP are producers of online contents, on behalf of the entire community, based on their expertise and ecosystem.
The online contents are produced in a modular way so as to maximize their reusability in different courses formats.
The online contents are used by I&E teachers in their blended courses according to different blending models suitable for hands-on and experiential I&E education.


Leveraging a "Distributed Education Environment"
Thanks to the achieved level of pedagogical cooperation, encompassing joint courses design, joint pedagogical material and online contents development, the I&E education at EIT Digital Master School now reaches a high level of harmonization. Universities are offering an I&E Minor sharing similar structure, learning objectives, online contents, pedagogical methods. This creates a unique "Distributed Education Environment" that can be leveraged to further enhance the I&E education experience offered to students.
This Distributed Education Environment is a basis to develop cross-universities pedagogical activities in different forms:
students' collaboration on projects across Europe, students' access to remote courses, virtual classes, peer-review assessments, exchange of pedagogical methods, etc.


Specifically, following objectives can be pursued with a Distributed Education Environment:
For students: develop students' ability to work in distributed teams on collaborative projects; help them build their personal pan-European network; increase students' sense of EIT Digital community.
For teachers and universities: increase the pedagogical cooperation and exchange of practices between our universities – with teachers cooperating to offer distributed pedagogical activities to students.
For EIT Digital: have appropriate solutions to (1) enable different teams in different universities to collaborate on same companies' challenges, (2) ease deployment / replication of its I&E education in new universities, in a scalability perspective.


And now?
EIT Digital methodology for deep pedagogical cooperation, based on the development of teachers' community of practice and blended learning, with specific institutionalized processes, was an answer to the challenges faced by EIT Digital to change, harmonize and develop an I&E education in its network of universities, with a real impact on teachers' practices and universities' educational assets.
We believe this approach is also relevant in other situations to tackle diverse challenges in the deployment of public policies and strategies in the European Education system, beyond digital platforms.


The development of the European Universities networks, based on strategic partnerships and joint education offerings, will also require methods to ensure that global strategies translate into actual change at the teachers and courses levels.
The policies based on labels (like the EIT Label) and standard frameworks (like Entrecomp, HEInnovate) also face the problem of ensuring adoption at the teachers' level. "Teaching the teachers" approaches may not be enough if they do not result in a structural and long-lasting change of practices. The development of teachers' communities of practice, sharing practices and co-developing educational assets based on such labels and standard frameworks, may be a key success factor.


Written by Frederic Renouard. Frederic will be speaking in the session on Managing Change, Pedagogical Collaboration and Educators' Continuous Professional Development – a Dynamic Trio to Innovate HE?, which will take place on Friday, November 29, 14:30 – 15:45.