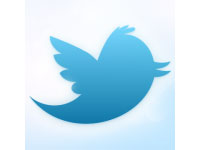 With less than a week to go before ONLINE EDUCA BERLIN 2012, the focus this week is on the theme of this year's conference: "Reaching Beyond Tomorrow". We look at some ideas that focus not only on the short term innovation of incorporating technology, but on how education will develop beyond the introduction of advances in technology.
Also, don't forget to follow our Twitter feed (@OEBConference), as we'll be live-tweeting from the conference next week!
 –          A short infographic: How has the Internet changed education? http://bit.ly/WmmrKZ
–          Check out this debate on the Guardian website that happened on Friday 23rd November on how online learning can open, widen and formalise access to quality higher education http://bit.ly/XBXCkv
–          How should teaching change in the age of Siri? Advances in technology mean that we can get answers to questions more easily and more quickly than ever, but how should this shape our approach to education? http://bit.ly/WFfSbf
–          An interview with Jef Staes, who is speaking at OEB- "Sheep, Monkeys and the Third     Dimension" http://bit.ly/Uh5iEU
–          Talking about a revolution with Sir Michael Barber, keynote speaker at OEB12   http://bit.ly/SchOVK
–          Afghan women learn literacy through their mobile phones http://bit.ly/WAMYcl
We've found some great lists full of suggestions on where to look if you want to find out more about elearning:
–          A list of 100 elearning professionals on Twitter (and this is only part 1 of 5!) http://bit.ly/RwDBDH
–          The 20 best Pinterest boards about Education Technology http://bit.ly/PWS8NR
Have you come across any remarkable or tweetable news about the state of ICT-enhanced education in your country or elsewhere? Share your thoughts with the OEB community on any or all of the following platforms:
–          The ONLINE EDUCA BERLIN Facebook page: https://www.facebook.com/ONLINEEDUCABERLIN
–          The ONLINE EDUCA BERLIN LinkedIn group
–          ONLINE EDUCA BERLIN on Twitter: @OEBConference (#OEB12)
And of course, you can fill in the comment box below.
We're looking forward to hearing from you!